Autumn is a wonderful time of year for sensory fun with your toddler. Brimming with vibrant colours and rich scents, the season offers up a wealth of possibilities for nature inspired crafts and games. Collecting items for these activities will help motivate your child to get outside, even in the colder weather!
1. Conker Soap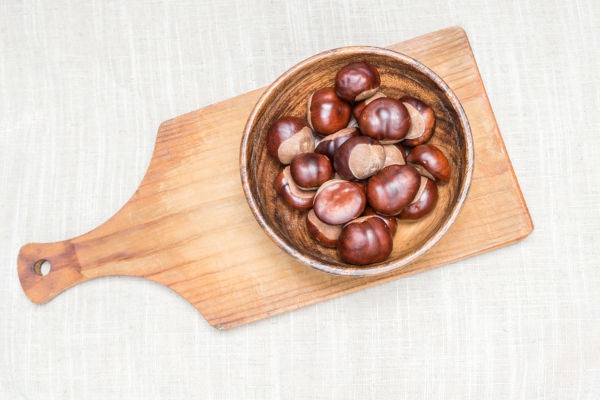 We are all familiar with the use of conkers in childhood battles, but did you know that conkers can be used as a soap substitute? Conkers contain a soap like chemical so when you bash them up and mix them with water you can make lots of soapy bubbles. This is a fun, sensory activity that can teach your child about how we can use items from the natural world in our day to day lives.
2. Leaf Art
Now that the leaves are falling off the trees you can head out with your child and try and find the most interesting, the biggest, and the prettiest, all to bring home and create some artwork with. You could either stick the leaves onto a tree shape to create a picture, or paint the leaves and use them to make leaf prints.
3. Apple Tree Finger Painting
This is a simple craft activity that can fill a few minutes when you need to. Paint a tree on a piece of paper and get your child to make the apples on the tree by dipping their finger in paint and dabbing it on the page. For younger children this is a lovely introduction to paints and there's a sensory element to it. For pre-school children, you could do multiple trees and ask them to place a set number of apples on each one, sneaking in some counting practice.
4. Plastic Pot Toadstools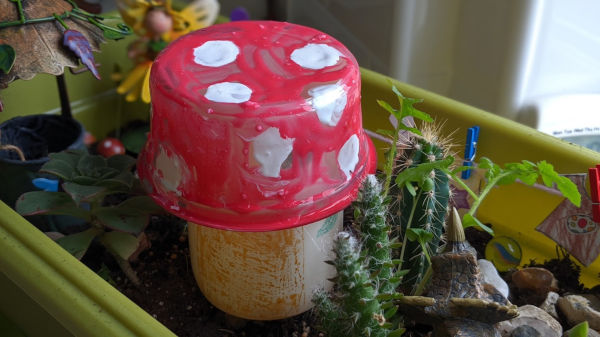 This activity makes use of some of your plastic recycling. You will need two plastic pots, one fairly tall, such as a cream pot, and one wide and shallow, such as a hummus pot. You will also need some red, white, green, and brown poster paints and some PVA glue. Mix a little glue into the paints, as this will help the paint stick to the plastic. Paint some white circles on the wide pot and fill the rest of the pot in with the red paint.
On the tall pot you can paint a brown door, some small green spots, and fill the rest in with white paint. Stick the wide pot on top of the tall pot, using glue to secure it, and you have your toadstool. You could make a base for it from a paper plate decorated with leaves you have collected, or place it in a fairy garden.
5. Pinecone Hedgehogs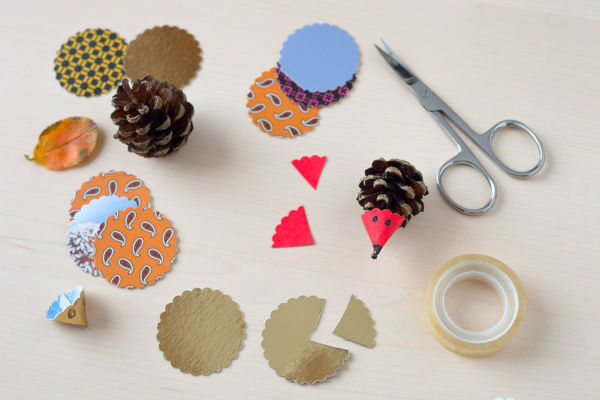 These cute friendly hogs are easy to make and your child can have lots of fun seeking out pinecones from outside. Cut out a small circle of paper and cut one quarter out of it. With the remaining ¾ circle fold it round to make a cone and use Sellotape to seal it together. Use a pen to add a nose and some eyes and attach to the end of the pine cone with some glue.
Make a few, gather up some moss, sticks, pieces of bark, and autumn leaves, and you could create your own hedgehog village in an old shoebox or something similar. If you want to have a hedgehog themed day, why not put some water and crushed dog biscuits for any hedgehogs that might be lurking in your garden (never put out milk) and read a hedgehog themed story, such as The Very Helpful Hedgehog by Rosie Wellesley.
6. Bird Fat Balls
As the weather turns colder it becomes harder for our bird population to find food. You can use this activity to talk to your child about what happens when the seasons change, and how we can help the wildlife that lives around us. Teaching your child kindness to animals will help them to become kinder overall. For this activity, you will need some lard, bird seed, plastic pots (yogurt pots are ideal) and some string. Put a hole in the bottom of each pot and thread the string through, tying a knot in the end on the inside, leaving enough string on the outside to be able to hang up the pot.
Melt the lard in a pan and mix in the bird seed. You probably need about two parts seed to one part lard to get the right consistency, but you basically need all the seeds coated so that they stick to one another, but are not too runny. Put the mixture into the pots and leave to set in the fridge. Once set you can hang them outside in the garden and wait for the birds to enjoy the feast.
7. Autumn Scavenger Hunt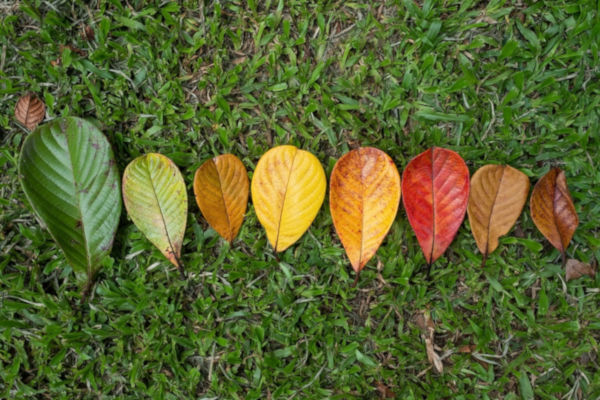 Get your children motivated to explore the outdoors by having an autumn themed scavenger hunt. You could make your own list, with items such as different coloured leaves, the prettiest stone, the biggest pinecone, etc. Alternatively, the Woodland Trust have several fabulous, free resources to download, including an amazing autumn scavenger hunt available here.
8. Autumn Scented Play Dough
Another brilliant resource for sensory play, autumn scented play dough is something that your children will want to get out again, and again, and again. You can buy play-dough and simply add the scent, or mix up your own. BBC has a tried and tested recipe for basic play dough here. To make autumn scented play dough, simply add a few sprinkles of mixed spice blend that you can pick up in most supermarkets.
It usually contains ground cinnamon, nutmeg, cloves, ginger, and coriander, so if you don't have any mixed spice but do have ground versions of any of the above you can substitute it for a mixture of them instead. If making your own play-dough, add some red and yellow food colouring for that autumn look. Your children could try and make leaf shapes with the dough, or perhaps they could collect some autumnal items, such as conkers and pinecones to mix together with the dough, giving them an opportunity to explore different textures and smells.