If the child in your life is spending too much time in front of the television or playing games on their iPads this cold, wet January, then it's time to get out the old imaginations for some good old-fashioned fun and games. Below we have come up with some great ideas for activities you can do with your children, nieces, nephews, or grandchildren this January.
1. Valentine's Day Crafts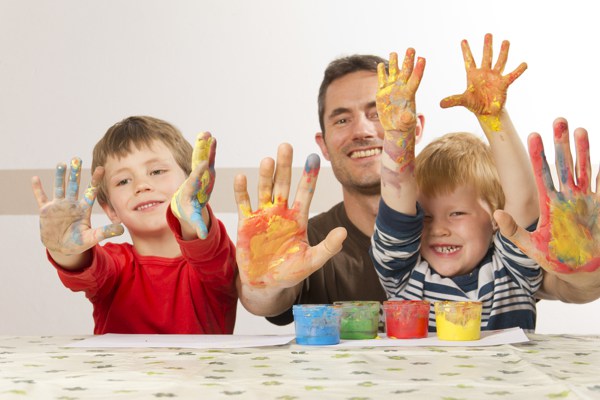 With Valentine's Day around the corner, it's time to bust out the glitter and paint. Whether you're a stay-at-home dad or mum, getting your kids to do an art project for your other half or a grandparent can be a fun way to spend an afternoon this cold January. It also makes a brilliant gift for your loved ones that will last a lifetime.
We particularly like these finger painting art activities we found on Pinterest. Consider buying small canvases and prepare to get messy!
2. Snail Racing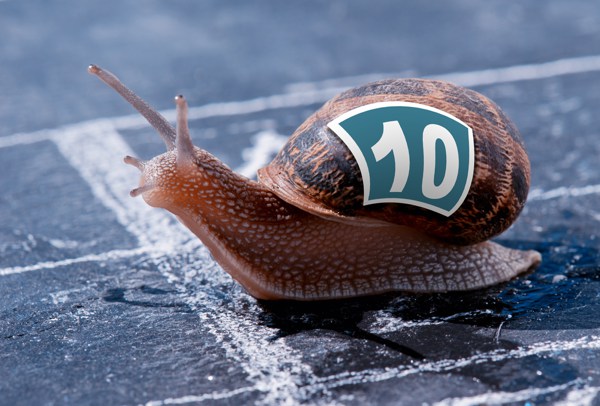 If your kid loves going outdoors and playing with bugs, then they will love snail racing. Put on your wellies and grab some magnifying glasses to scour for snails from your garden or local park. It should be easy with all this rain. Each person playing needs one snail each.
Once you have your snails, draw a circle on a piece of paper with a 13-14 inch diameter with a smaller 2-3 inch circle in the centre. Once you've gathered your snails, decorate them with stickers and give them names so you know which snail belongs to whom. Then, place your snails in the centre and the first snail to reach the outer perimeter is the winner! You can cheer on your snail and even come up with a trophy for the winning team and a delicious leaf for the winning snail, of course.
3. Gardening
Gardening is a great way for your child to learn about how their food gets to the table and is a relaxing way to spend the afternoon. Buy a cheap planter from your local garden centre along with some seeds to grow herbs. With the colder weather, it's probably a good idea to keep this indoors.
Let your child do the planting and be sure to have them water it each day. They will be so excited when that first sprout appears! If you have two children, have them each plant some seeds in a pot and make a mini-competition out of it. The person with the tallest sprout by the end of the week gets a green thumb award.
4. Shaving Cream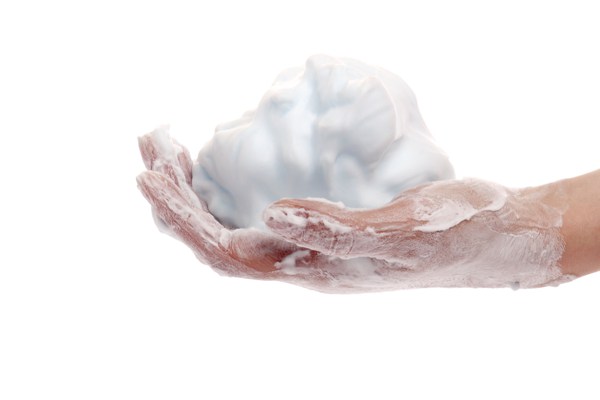 Get a plastic tablecloth for this one, as it's a bit messy. Buy a can of foamy shaving cream and spray a good amount on the table in front of you. Let your child draw in it with their fingers to make patterns and pictures. Shaving cream is also a great way of making learning fun, so if your child is struggling with arithmetic or how to tell time, help them work out some simple problems in shaving cream. This one is for slightly older kids, as we shouldn't have any little ones eating the shaving cream!
5. Nature Walking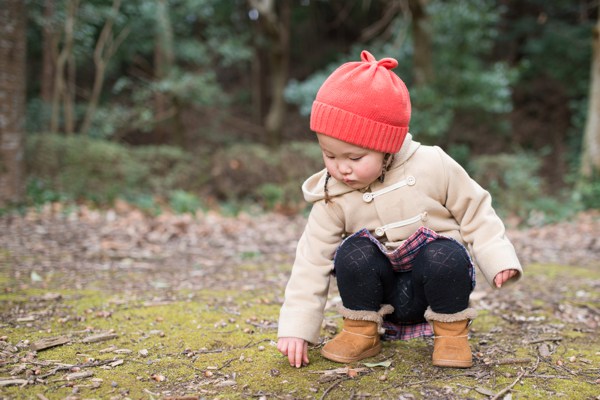 Go on a walk in your local area or park and look for things like sticks, leaves, or rocks on the ground. Talk about what types of trees you see and how they might change with the different seasons. At the end of your walk, take the things you've found and consider making an art project with them. Stencil leaves on paper or use them as stamps with paint, make pet animals out of rocks, or create a game with the sticks you find. Whatever you do, encourage your child to use his or her imagination.
6. Treasure Hunt
Hide or bury some secret "treasure" in your garden and create a treasure map for your child to use to find it. The treasure could be anything, such as chocolate coins and beaded necklaces or whatever else might interest your child. You can even pick up cheap pirates chests online to put the treasure in or make one yourself out of a box. Make the map look old by soaking it in tea, drying it out, and then burning the edges. Let your child find the map and pretend you know nothing about it. Encourage him or her to follow the trail to the treasure!
7. Handball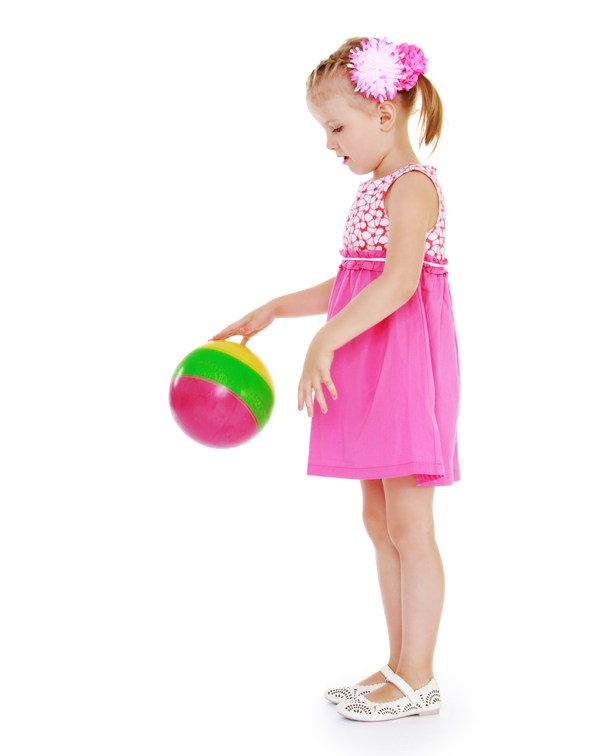 Sick of being stuck inside all winter? Put on your hats and scarves for this one and go get some fresh air. Handball is a game that most school-aged children in America love and can be quite addicting to play even as an adult. If you have a wall outside or at your local park, this is something you should definitely consider teaching your kids. You can read all about how to play here.
8. Have a Tea Party for Lunch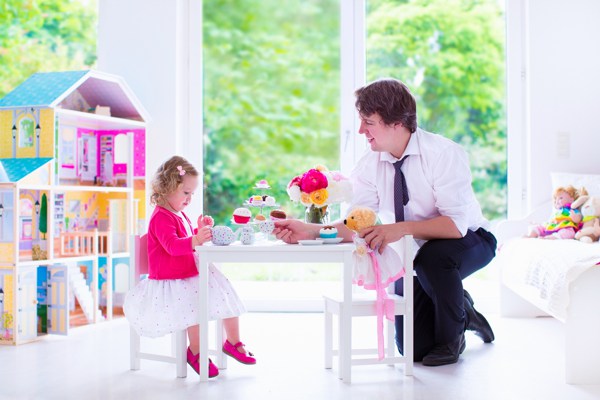 Create a formal invitation from the Royal Family and encourage your child to get dressed up and invite their stuffed animals, dolls, dinosaurs, and transformers to attend a royal tea party. Buy a cheap tea set to fill with a child-friendly beverage of your choice and make finger sandwiches or scones. You can even pretend to be royalty yourselves. Make sure to hold that pinky in the air when sipping your tea!