There's something a bit special about being able to snuggle up in the evening with a little one, and take them off into another world. A world where little two little boys can fly into space to chat to their astronaut Dad. A world where a Princess can befriend a dragon and ditch the robes to become a doctor instead. And, a world where postmen have time for cups of tea during their rounds. Many of the stories we read our children make us laugh, and are light-hearted affairs that reflect our children's innocence. But sometimes we stumble across a story that magically blends a sense of whimsy with something more melancholy, often thought provoking and strangely evocative. It might be a paragraph, or just a handful of words, but sometimes our children's bedtime stories can make us feel a little weepy.
The Amber Spyglass (His Dark Materials) – Philip Pullman
The His Dark Materials trilogy features two children, Will and Lyra, who live in different parallel worlds, but meet, and fall in love. It's a book aimed at older children, but many adults, including this one, adore it, as well. At the end of the trilogy the two children realise that they must return to their respective worlds and never travel between them again, which leads to this heart-wrenching speech by Lyra:
"I'll be looking for you, Will, every moment, every single moment. And when we do find each other again, we'll cling together so tight that nothing and no one'll ever tear us apart. Every atom of me and every atom of you… We'll live in birds and flowers and dragonflies and pine trees and in clouds and in those little specks of light you see floating in sunbeams… And when they use our atoms to make new lives, they won't just be able to take one, they'll have to take two, one of you and one of me, we'll be joined so tight…"
It's a beautiful description of a love that transcends all barriers, and brings a tear to our eyes as we realise that this epic, and extraordinary adventure is ending with heartbreak.
Oh, The Places You'll Go – Dr Seuss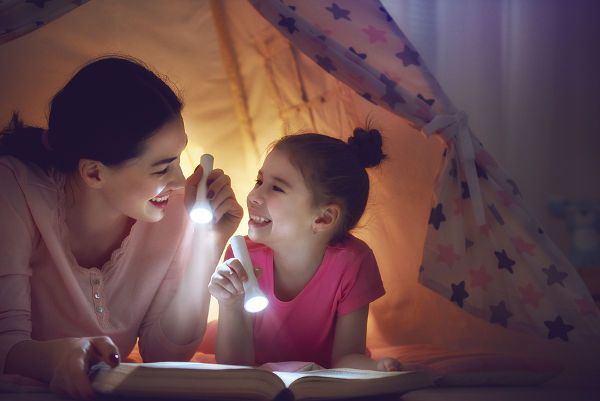 Dr Seuss is one of the world's most successful children's authors, having written incredibly popular stories, such as Green Eggs and Ham, now considered a modern classic. Oh, The Places You'll Go takes you on a journey through life, marvelling at the things you will learn and do along the way. However, the book also recognises that not everything will go your way, and sometimes life will be hard. Sometimes you will be "All Alone!", and sometimes you will "meet things that scare you right out of your pants." The last few pages remind us that despite all this hardship, life does go on:
"On and on you will hike. And I know you will hike far and face up to your problems wherever they are."
For us parents, it's a reminder that one day our young children will grow into adults who will need to find strength to carry on through difficult times. The book shows us how important it is that we help our children develop the tools needed for this resilience. It also reminds us that one day, a simple cuddle from Mummy and Daddy won't be enough. Now excuse me whilst I go sob in the corner.
Giraffes Can't Dance – Giles Andreae / Guy Parker-Rees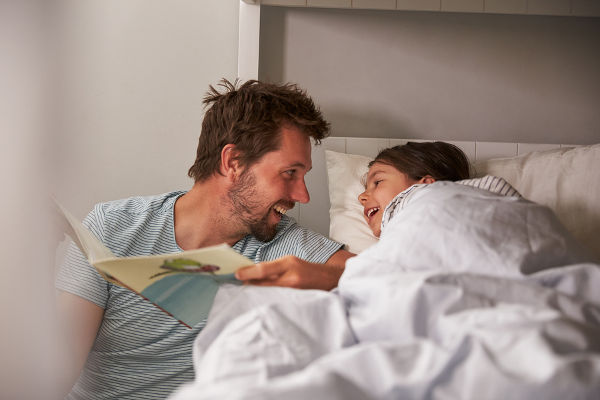 Giles Andreae is perhaps better known for his Purple Ronnie and Edward Monkton series of greeting cards, poems, and artwork that often frequented the walls of student houses in the early 2000s. However, he is also a popular children's author, and his delightful book, Giraffes Can't Dance, was one of the first books my son received as a gift after he was born. It tells the tale of Gerald, a giraffe with knees that "were awfully bandy", who attempts to join in with the annual jungle dance. Unlike the chimps who successfully pull off a latin cha-cha, or the dazzling waltzing warthogs, Gerald finds himself laughed off the stage by the other animals, who tell him "don't be daft!" Gerald leaves, humiliated, only to meet a cricket, who tells him:
"Sometimes when you're different, you just need a different song."
At that moment, Gerald finds that he is able to dance after all, with music that only he can hear, played to him by the moon. It's a lovely tale of discovering new talents, gaining confidence, and overcoming our fears to find the thing that works for us.
The House On Pooh Corner – A.A Milne
Winnie The Pooh is of course better known these days from his Disney incarnation. The original Winnie-The-Pooh appeared in two collections of short stories by A.A. Milne, and tell the story of a friendship between a honey loving bear and a boy named Christopher Robin. At the end of the second collection, The House On Pooh Corner, it is revealed that Christopher Robin is leaving. He is growing up and off to start a new adventure, away from the 100 Acre Wood. The last conversation is incredibly touching, not because of what is said, but because of what isn't:
"Pooh, promise me you won't forget about me, ever. Not even when I'm a hundred." 

Pooh thought for a little.

"How old shall I be then?"

"Ninety-nine."

Pooh nodded.

"I promise," he said.

Still with his eyes on the world Christopher Robin put out a hand and felt for Pooh's paw.

"Pooh," said Christopher Robin earnestly, "if I – if I'm not quite –" he stopped and tried again – "Pooh, whatever happens, you will understand, won't you?"

"Understand what?"

"Oh, nothing." He laughed and jumped to his feet. "Come on!"

"Where?" said Pooh.

"Anywhere," said Christopher Robin."
Children often struggle to express their emotions, and Milne captures this perfectly.
The Paper Dolls – Julia Donaldson / Rebecca Cobb
I'm convinced that about 99% of households with children in the UK have at least one Julia Donaldson book somewhere. The children's author and former children's laureate has published over 180 works, with the most famous and popular being The Gruffalo. However, it's one her lesser known works, illustrated by Rebecca Cobb, that brings a tear to my eye. The story tells of a young girl who, with the help of her mother, makes some paper dolls. She takes them around the house on an adventure, until a boy comes along and chops them into pieces. However, the dolls are not gone, as they join hands and float into the little girl's memory, until:
And the girl grew…into a mother who helped her own little girl make some paper dolls.
The idea that my child will one day grow and teach their own children something that I have taught them overwhelms me with emotion every time.
Peepo! – Janet & Allan Ahlberg
First published in 1981, Peepo is a classic first book, ideal for babies and toddlers. A cut out on every other page gives the reader a glimpse into the next scene. The rhythmic text takes us through a typical day of a baby, asking "What does he see?" It's a lovely, simple story with a gentle rhythm that is perfect for bedtime. However, the illustrations hint at something darker that is often missed by parents reading to their children. There's a gas mask on the fireplace. A picture of Churchill takes pride of place. In the park a bombed out building can be seen in the distance, whilst on the street outside the house a man in an army helmet makes a delivery. At the end of the story, the baby is ready for bed, and his father can be seen, dressed in army uniform:
He sees the bedroom door

The cot made ready

His father kissing him goodnight

His ball

And his teddy.
It's unclear if his father will return. The focus on the baby's view of the world around him, with his attention on all the things that make him happy, is a beautiful reminder of the innocence of children, and their ability to find joy in the most difficult environments. You will never look at your baby's board book in the same way again.
The Chronicles of Narnia – C.S Lewis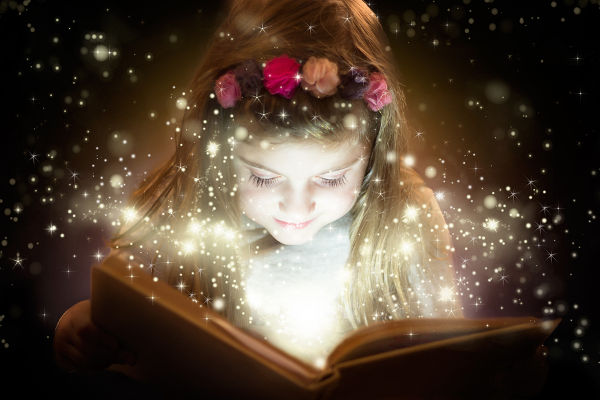 I'll admit, the Chronicles of Narnia is not everyone's cup of tea. For some people, it's simply a poorer version of the world created by J.R.R Tolkien. For others, the overt Christian symbolism throughout is very off-putting. However, for many children, the magical world inhabited by talking animals, fauns, and an all-powerful lion is incredibly enticing. Which is why, when the world of Narnia crumbles at the end of book seven, The Last Battle, it is a hugely poignant moment. Narnia is then replaced, with a better, "deeper, more wonderful" version, and the characters find themselves enthralled with their new world:
It was the unicorn that summed up what everyone was feeling. He stamped his right fore-hoof on the ground and neighed, and then cried: "I have come home at last! This is my real country! I belong here. This is the land I have been looking for all my life, though I never knew it till now. The reason why we loved the old Narnia is that is sometimes looked a little like this."
Even if you don't believe in heaven, it's a bittersweet moment when you realise that all the characters you have come to love now live in this perfect new world, with their stories set to continue on forever.
Matilda – Roald Dahl / Quentin Blake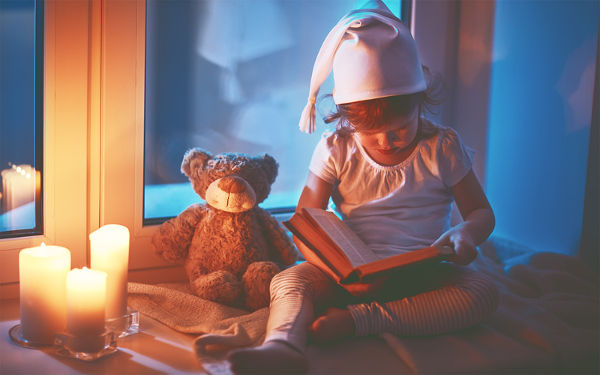 Roald Dahl's much loved tale of the precocious five year old girl who takes on adult bullies and wins has achieved global success since its publication just under 30 years ago. For many of us who were children in the late 80s and early 90s, it was one of the first proper books we read, and we delighted in the heroine's defeat of the wicked Miss Trunchbull. Now we are grown-ups and rediscovering the book as we read it with our own children, we are acutely aware of the melancholic nature of the tale. Matilda is a neglected child, emotionally abused by her parents, who verbally attack her at every given opportunity. Matilda seeks solace in the books she has taught herself to read. They take her away from her miserable home and into adventures around the world, and they give her great comfort.
So Matilda's strong young mind continued to grow, nurtured by the voices of all those authors who had sent their books out into the world like ships on the sea. These books gave Matilda a hopeful and comforting message: You are not alone.
In just a few words, Dahl has elegantly summed up the bewitching escapism that books can provide to children. When faced with tough times, whether it be something as simple as a sore knee from a tumble, or something more sinister as an abusive or neglectful parent, books can draw us away from these harsher realities, to places where bullies are defeated, where magical creatures become friends, and where dreams can soar, taking us around the world, into space, and far beyond.