Giving birth to a baby this year? Looking for name inspiration? We have been talking to parents and scouring the news for hints of what names might be a big hit this year. In 2018, we saw vintage favourites, such as Elsie, Emily, and Arthur, remain ever popular, but at the same time, there was a rise in the number of names inspired by Disney characters and famous footballers. Of course many parents will choose to name their child with something classic, but for those of you seeking something a little more on trend, read on.
Girls Names in 2019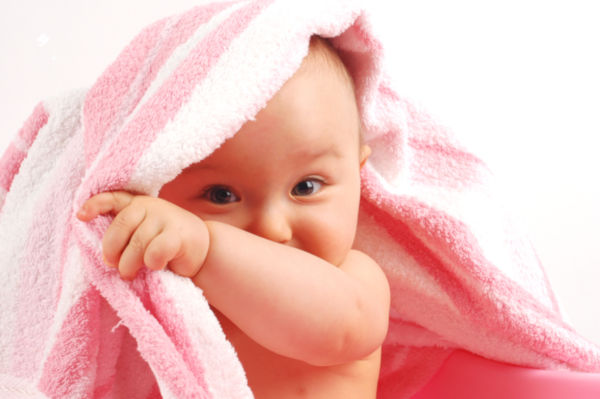 Parents are set to continue to draw inspiration from film and TV this year when seeking a name for their baby girl. The latest additions to the Royal family will no doubt have an impact, and as parents look to previous generations for name suggestions, 2019 might be the year we see the 1970s make a resurgence.
Aurora
Meaning: Dawn
Origin: Latin
Famous Name Sharers: Aurora Robles (Mexican supermodel), Aurora Aksnes (Norwegian singer)
The name Aurora stems from the Roman goddess Aurora. She was the daughter of Terra, the Roman mother earth, and every morning she flew across the sky to herald the start of the new day. However, the name Aurora is probably better known as the name of the princess from Sleeping Beauty.
Disney characters have seen a resurgence in popularity in recent years, especially princesses, perhaps in part due to the rise of children's entertainment companies offering Princess experiences with actors dressed as the characters, and the revival of Disney as a film-making company since the start of this decade. However, unlike names, such as Elsa or Anna, Aurora has been less popular, and it's possible that parents seeking a Disney inspired name will now gravitate toward it.
Meghan
Meaning: Pearl
Origin: Welsh
Famous Name Sharers: Meghan, Duchess of Sussex, Megan Fox (American Actress)
There can be little doubt that there was one name on everyone's lips last year. The marriage of Meghan Markle to Prince Harry in 2018 was a national event and as parents often turn to the Royal family for inspiration, we may just see a few baby Meghans this year. Meanwhile, William and Kate's daughter, Charlotte, may also provide another source of inspiration, and there have been some suggestions that if Meghan's baby is a girl, the couple may choose to name her after Harry's mother, Diana.
Beatrix
Meaning: Blessed
Origin: German
Famous Name Sharers: Beatrix of the Netherlands (former Dutch head of state), Beatrix Potter (English author & conservationist)
In 2019, it's thought that the two trends of classic names and names inspired by literature and television will continue, which is why Beatrix is likely to be a good choice. The author, Beatrix Potter, has inspired many parents through her creations with the names of her characters, Jemima and Benjamin, being particularly popular. However, as parents seek to stand out a little more from the crowd, they may start turning to the author herself. It's an excellent choice.
Not only has the name been used by a number of royals across Europe, there are also six saints who share the name. Furthermore, Beatrix Potter herself was an admirable woman, using the profits from her books to safeguard important landscapes in Cumbria for generations to come.
Arya
Meaning: Noble Ones
Origin: Persian
Famous Name Sharers: Aditi Arya (Indian model), Akram Monfared Arya (first Iranian female pilot)
Unless you have been living under a rock these past few years, you won't have escaped mentions of Game of Thrones. What began as a sprawling fantasy novel by George RR Martin is now a global television phenomenon and, in 2019, fans will finally get to see who will ascend onto the Iron Throne as the last series is aired.
Arya is one of the principle characters and the plucky young noblewoman has inspired a number of parents to opt for her name, perhaps hoping that their own daughters will one day be capable of the same level of courage and determination seen in the character. It's a name that packs a punch and is sure to make your daughter stand out from the crowd. Other Game of Thrones names for girls that may be of interest include: Catelyn, Daenerys, Lysa, and Ygritte.
Christine
Meaning: Follower of Christ
Origin: Greek
Famous Name Sharers: Christine Ohuruogu (British Olympian), Christine Lagarde (Director of the IMF)
In recent years, we have seen a spate of vintage names from the first half of the 20th century become ever more popular. Names, such as Archie, Olivia, and Alfie, have seen their usage soar in the UK. But now that classrooms are being flooded with little Jacks and Amelias, parents wanting something classic, but not too popular, are starting to look to the more recent past.
The 1970s should be forgotten for many reasons, but there are a number of names that were in vogue during that time that are due to make a comeback. Furthermore, for some of those born in the 1970s, the year 2019 may be the year they become grandparents themselves, and thus parents might choose to honour their own parents in this way. Christine is one such example. It's a pretty name that is fairly classic, but out of use enough that your child will probably be the only one in their class. Other names that were popular in this era include: Naomi, Claire, and Amy.
Boys Names in 2019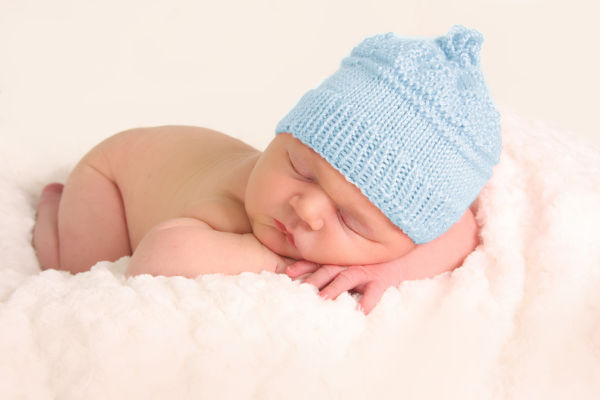 Just as they are with girls, parents of boys are seeking inspiration from both decades past and current film and television trends. Oh, and possibly one very popular cartoon:
Arlo
Meaning: Hill Fort / Eagle / Hare (Exact meaning unknown)
Origin: Anglo-Saxon
Famous Name Sharers: Arlo Guthrie (American folk singer), Arlo White (English sports presenter)
Arlo is an unusual name and its exact origins are unknown, but it's thought to derive from Anglo-Saxon English. It first sprung into more popular usage in the 1970s, possibly as a result of the rise of Arlo Guthrie, an American folk singer. However, in more recent years, it has piqued the interest of the nation's parents thanks to its use by celebrities for their own children, including footballer Theo Walcott. Furthermore, Disney is once again another source of inspiration, with its 2015 film, The Good Dinosaur, featuring a loveable dinosaur named Arlo.
Jason
Meaning: Healer
Origin: Greek
Famous Name Sharers: Jason Derulo (American R&B singer), Jason Isaacs (English actor), Jason Momoa (American actor)
Jason is another example of a name that was popular in the 1970s but has since seen a decline in its use. 2019 maybe the year that Jason returns to its former glory. At the end of 2018, we saw the release of the movie Aquaman, starring Jason Momoa, and this might inspire parents seeking to name their own superhero.
There are plenty of other actors and singers who share the name, so perhaps it's a good one to choose if you have fame ambitions for your child. Sticking with the 1970s and superhero themes, both Steve and Scott were popular during that era and are today associated with Steve Rogers, AKA Captain America, and Scott Lang, AKA Ant Man.
Kit
Meaning: Derived from Christopher, meaning "Bearer of Christ"
Origin: Greek
Famous Name Sharers: Kit Harrington (English actor), Kit Culkin (American actor, father of Macaulay)
One trend that has risen in recent years is the use of "nicknames" as first names, as seen with the likes of Izzy, Freddie, and Dolly. Kit is an increasingly popular choice, and once again Game of Thrones could possibly be behind its rise in popularity, with Kit Harrington being one of the stars of the show.
The possible heir to the iron throne has won over many hearts thanks to his charming looks and curly hair, and in 2019, as the series draws to an end, we may see a number of Kits named in his honour. Of course, you could always choose to give your child an official name on the birth certificate, such as Christopher or Christian, and opt to use Kit on a daily basis, giving the child a choice when he is older.
Ezra
Meaning: Helpful
Origin: Hebrew
Famous Name Sharers: Ezra Miller (American actor), Ezra Koenig (American musician)
Massively popular in the United States, the name Ezra is less common in the UK, but it is expected to become more prevalent in 2019. The bible has been a source of names for parents since its inception and names, such as James, David, Thomas, and Jacob have been popular for centuries.
Parents who seek more unusual biblical names may be drawn to the name Ezra. Ezra was a Jewish priest and scribe and his story is told in the Book of Ezra in the Hebrew bible. Of course, it's not just the Bible that is inspiring parents. Musician, George Ezra, is making huge waves in the UK and he might be having an effect on the rise in popularly of the name.
Ryder
Meaning: Knight
Origin: Anglo-Sazon
Famous Name Sharers: Ryder Radke (American YouTube star), Ryder Matos Santos (Brazilian footballer)
A name that has been used by several American celebrities for their own children in recent years, the name Ryder has a long history of being used as a surname, but more recently it has been used as a first name by parents. In 2019, experts have anticipated that the name will rise up the charts, along with Chase and Marshall. If those names seem familiar, it's probably because they can be found in the hugely successful children's cartoon, Paw Patrol.
We're not really sure if Paw Patrol is the reason behind this phenomenon, given that we can't imagine too many people would want to name their children after a cartoon dog, but we think out of all of them Ryder is a name that could hold its own.