It might only be November, but since the end of the October half term holiday Christmas has been creeping slowly and steadily into the forefront of the minds of children and teachers in school. You have probably only just started thinking about the festival of Yuletide but in school, it's a different story.
What starts as a gradual drip, drip, drip of "save the date" requests will, by the beginning of December, turn into a tidal wave of costumes, tombola prizes, and glitter infested bookbags. Most people consider Advent as the four weeks before Christmas, with calendars or candles marking time passing. When you have a child in school, the countdown to Christmas begins earlier, and involves a lot more hard work on your part.
Stage 1: Christmas Card Designs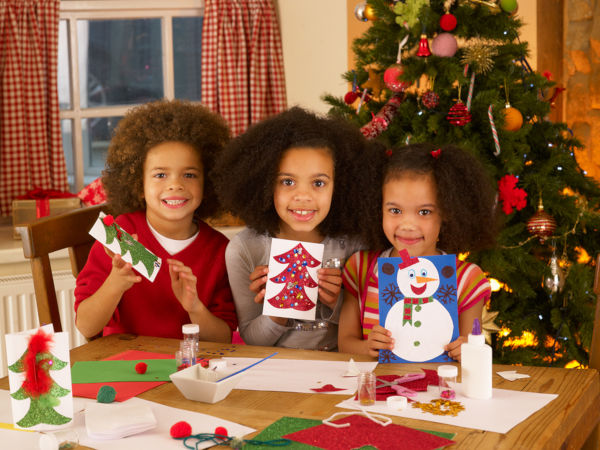 The Christmas hype officially started a couple of weeks before the October half term when your children brought home Christmas card designs they had created in school, along with an order form where you could order a pack of 10 for sixty billion pounds, a portion of which would go back to the school. The eldest drew a Minecraft dragon getting slayed by Santa's elf and the youngest drew a potato and happily declared it to be "Elsa from Frozen."
Now you have a dilemma, because on the one hand, the card price is astronomical compared to what you can get in Asda, and you are under no illusions regarding your children's artistic talent. Plus you'll never remember to post the cards on time anyway, seeing as how you have forgotten every year since your child was born. However, on the other hand, both children are incredibly proud of their designs and you don't want to be seen as a Scrooge by the school. Tricky.
Stage 2: Save The Date Requests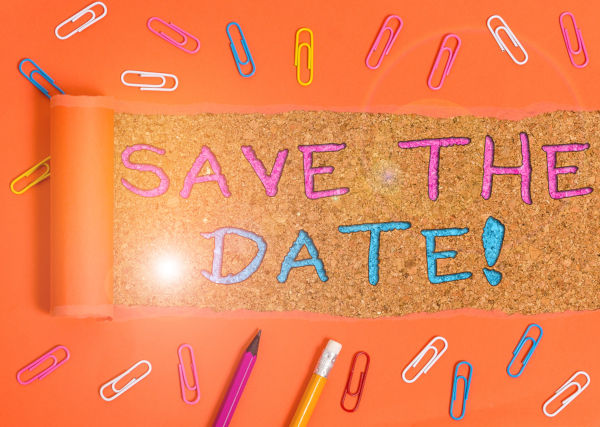 At the start of the October half term the newest edition of the newsletter, or post on Class Dojo has a list of dates that you need to be aware of, including three dress down days, a separate nativity play for each of the children you have in school, Christmas jumper day, the School Christmas Fair, the School Christmas shopping table top sale, the PTA meeting to plan the Christmas fair, the Christmas trip, a Christmas disco, and an adults only gin tasting evening because apparently the PTA didn't think parents were spending enough time at school…though you have to admit that last one is pretty tempting.
Stage 3: Dress Down Days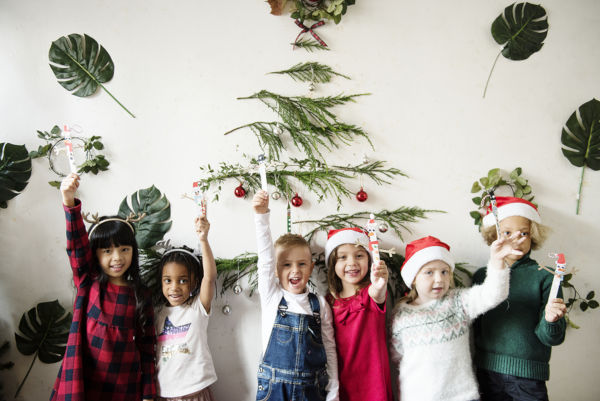 "Dear Parents, this Friday we're having a dress down day where the children can wear their own clothes to school. This means that you don't have to worry about your nightly ritual of soaking your child's uniform in Vanish after we thought it would be fun to let them loose with a whiteboard marker. On this occasion, we're not asking for the usual £1 donation, because let's be honest, your child will probably lose it on the way from the school gate to the classroom, or you won't have the change to give your child in the first place because its 2019 and no one carries cash anymore.
Instead, we're asking that each child brings something in for tombola or raffle for the Christmas fair. We're looking for wine, chocolates, beers, unopened toiletries, that sort of thing. We'll even take the bottle of Bayliss and Harding hand cream that you won in last year's Christmas fair tombola, so that someone else can try and win it and re-donate it next year. It's actually become a bit of a legend amongst the staff and PTA.
Stage 4: PTA Requests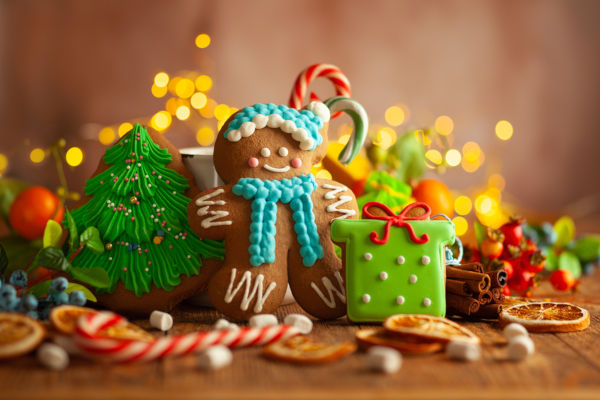 Around October the PTA will start sending out notices along the lines of "hey, we're a friendly bunch who want to help the school, come along to our meeting to find out more about how you can get involved." Don't do it, they're looking for volunteers for the Christmas fair.
It will start easily enough, with you taking on the task of asking your place of work if they could possibly donate any raffle prizes, and then the pressure to help out will really start to pile on. Before you know it you will be spending the week before the Christmas fair baking 3000 biscuits before spending the actual event dressed in an elf costume that's about 30 years old and smells of mice wee.
Stage 5: Pyramid Scheme Invites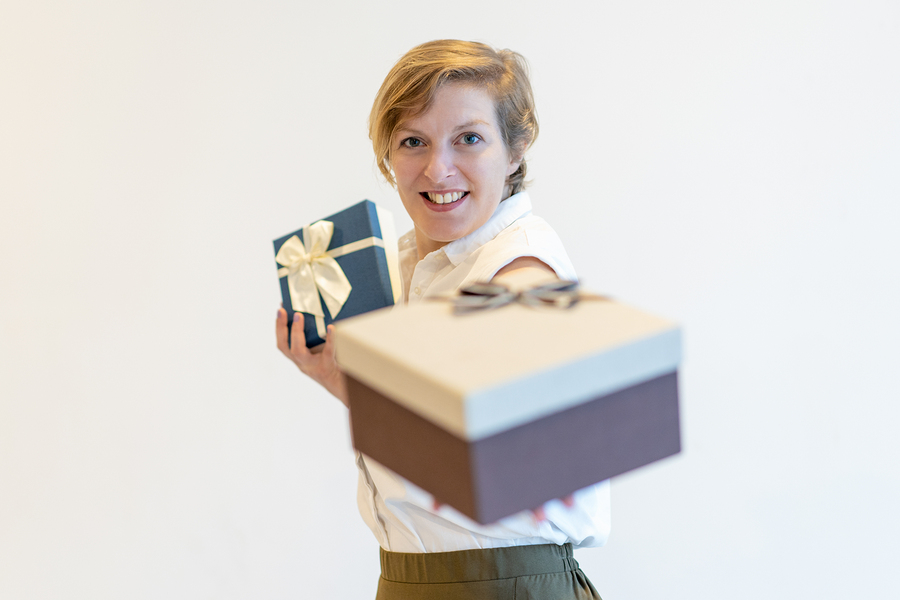 Around about mid November you will suddenly notice that the clique of school run Mums who normally ignore you are being strangely friendly. First, they compliment your hair, which is odd because it's in the same style that you have worn for the last five years, i.e. hastily pulled back into a ponytail with hints of grey. Then they invite you for coffee and that's when they start to lure you in. You quickly discover that one sells make up, another sells children's books, and another sells what appears to be air fresheners made from harvested angel farts. Or at least, that is what you assume they are made of since they cost the equivalent of a weekly food shop.
It turns out that the reason for this faux friendliness is that this group of not so high flying saleswomen are basically trying to flog you stuff from their various pyramid schemes in an attempt to make some dosh before Christmas. You'll be offered cleaning products that are allegedly vegan friendly, eco-friendly, nut free, plastic free, pollutant free, fish friendly, and all natural that can apparently clean the seven years' worth of grime from your oven by fresh air alone. You'll be given samples of smoothies that can make you lose that baby weight once and for all and actually transform you into a Hollywood superstar. Plus, you will be invited to parties with around a dozen other unsuspecting parents where you will get to smell 3000 different scented waxes before being asked if you would like to purchase one tiny wax melt for the cost of a small car.
Before you know it, you will find yourself added to half a dozen Facebook and WhatsApp groups where extollers of these direct selling schemes will post daily videos of themselves using their various products and discussing how much extra income they have made. They'll use hashtags like "Blessed", "Entrepreneur" and "Success," whilst trying to get you to pay a fee and join in the selling fun. You'll become suspicious when you see that one of the Mums posts a photo of herself standing next to a Porsche with the hashtag "Self Employed Rewards" and you are pretty certain it belongs to a local division two footballer who is visiting the school that day to deliver a motivational talk.
Stage 6: Nativity Costume Requests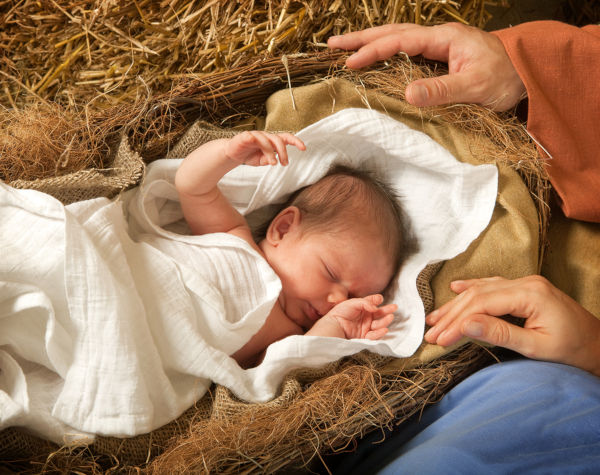 Dear Parents, just a quick note to update you with regards to the Nativity Play. This year, thanks to budget issues, we're asking parents to supply the costumes for the children (This of course is along with the 3,000 other things we're going to ask you to donate in the run up to Christmas). Obviously, we know that not everyone is a master at sewing, which is why we're keeping the costumes simple. This year's nativity is all about inclusivity and will be taking on a Strictly Come Dancing theme. Your child will find out tomorrow what their part will be, but for reference, here is a list of characters and the required costumes and props:
Mary – Long blue dress, white hair cover, real live newborn baby. If you can't locate a baby, please let us know as soon as possible so we can start contacting local nurseries in the area.
Joseph – long brown robe, sandals (yes, we know sandals are difficult to find in December but please try).
Donkey – A full donkey costume complete with hind legs. This donkey will have a pivotal role and it would be great if he or she could also incorporate a dinner suit jacket into the costume.
Shepherds – Long robe, crook, and head cover. You'll be pleased to know that we have arranged for each child who is performing as a shepherd to borrow a sheep from Farmer Perkins. If your child is allocated a shepherd role he or she will be coming home with a sheep tomorrow night, in order to allow your child to fully immerse themselves in the role.
Wise Men / Women – Robes, crowns, and real samples of gold, frankincense, and myrrh as we're trying to achieve an authentic look. We can't guarantee the return of any of these items.
Angels – White robes, wings, halos that glow, and if possible, we'd like parents to volunteer to construct a device that will enable our angels to fly through the school hall.
Claudia Winkleman & Tess Daly – Unfortunately, the real duo can't make it so these parts will be filled in by two pupils who will need designer ball gowns to look the part.
Dancing Camels – These children will need to master the cha-cha whilst dressed in camel costumes so please make the costumes as lightweight as possible, but with plenty of bling.
Chewbacca – As part of our inclusivity theme we will be including several extra characters, the first being a Wookie. There are plenty of Chewbacca costumes available online to buy, or you could try adapting a bear pelt. Chewbacca will be performing the modern jive.
Dinosaur – We suggest a dinosaur with a shorter tail rather than a diplodocus type creature as this dinosaur will be break-dancing.
Apple – The Apple will be a doing a ballet dance as part of our healthy eating campaign. Green or red is fine.
If you have any questions, please do not hesitate to make an appointment to speak to one of the staff, giving the usual three month's notice.
Stage 7: WhatsApp Group Frenzy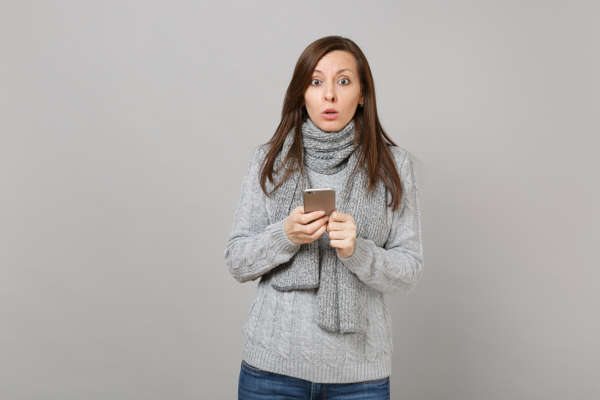 As the weeks rapidly countdown you will notice an upsurge in the amount of messages you receive from the WhatsApp group a parent in your child's class helpfully set up back in reception. It's normally quiet, apart from the occasional "has anyone seen Jamie's shoes?" but in the run up to Christmas the messages become more frequent and more panicked. "Does anyone know where I can get a camel costume from for less than £10?" "Does anyone have any spare tickets the nativity play?" "Has anyone's child come home with the Christmas cards that Mia designed? The picture sort of looked like a glittery potato."
Stage 8: Rehearsal Fatigue
Your child might have the voice of an angel but when you've heard them sing George Ezra's Shotgun 30 times a day in practice for the nativity it gets a little tiresome. Especially when you're not entirely sure how the song relates to the birth of Jesus.
Stage 9: Bake Show Offs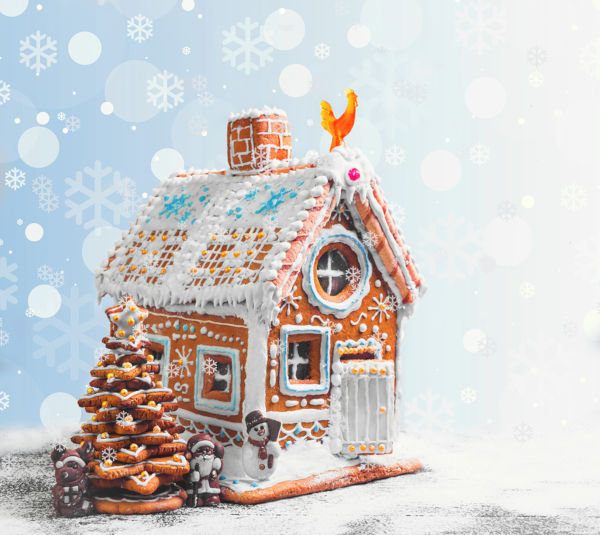 In an effort to get enough cakes to sell at the Christmas fair some bright spark in your PTA had the wonderful idea of doing a Bake Off style competition to get kids to bring in cakes. As usual, you read the letter and then promptly forgot all about it until the morning of the competition when your child finally asks when you're going to help them make the cakes.
Thankfully, you have all the ingredients to hand for some sponge cakes, though the flour is about a year past its best before date. What's more, you're a dab hand at making cakes in a mug in the microwave, as this is what you lived on when pregnant. You find a Christmas themed mug from last year and let your child cover the cooked cake with sprinkles. Not bad, you think to yourself. Maybe some extra points for the mug novelty. Then at drop off you see Karen with her three storey gingerbread house complete with gingerbread models of the nativity scene and wonder if it's too late to pop to Sainsburys for a Yule Log.
Stage 10: No Money To Pay Santa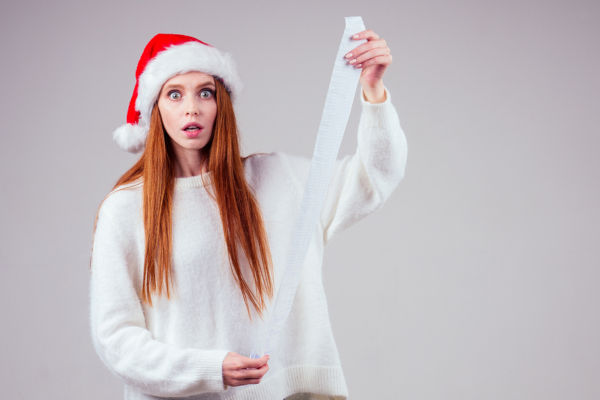 As the term draws to an end you mentally tot up everything you've spent so far in school in an effort to understand where your money has gone.
£15.56 on a child's tuxedo from Ebay for a Nativity costume for child one.
£7 on a white dress for an angel costume for child two, plus £5 on craft materials to create wings and a halo.
£26 on two new Christmas jumpers for Christmas jumper day, plus £2 for a donation for each child for taking part.
£7 on a bottle of wine to donate to the Christmas fair.
£5 per child as a donation to the class teacher's Christmas present organised by the self-appointed head parent.
£15 on a scented candle from the pyramid scheme selling parent in your child's year so that she would stop spamming you with WhatsApp messages, later donated to the Christmas fair since you have no actual use for it.
£6 on ingredients to bake cakes for the Christmas fair.
£5 entry into the Christmas fair.
£10 buying back your child's cakes at the Christmas fair at their insistence.
£16 on various games, snacks, competitions and raffles at the Christmas fair for which you won back your bottle of wine and a bottle of Bayliss and Harding moisturiser.
Looks like Santa might be cutting a few corners this year.