Learning to read is an important milestone in our children's development, and it opens up a whole new world of possibilities. Once your child becomes old enough to read independently, a vast collection of magical and exciting stories await, from the extraordinary world of Harry Potter, to the wacky and hilarious tales by David Walliams. Of course, it also leads to new problems, since it's no longer possible to have coded adult conversations involving spelling out words, but that's a whole other issue.
Teaching your child how to read doesn't have to be limited to the classroom, and there is so much that you can do to help your child develop a love for the written word that will give him or her an advantage at school. Furthermore, research commissioned by the Institute of Fiscal Studies has suggested that there are some tentative links between reading ability in early childhood and earnings and employment prospects in adult life, so taking time to help your child learn to read is one way to give your child the best possible start in life.
Begin Early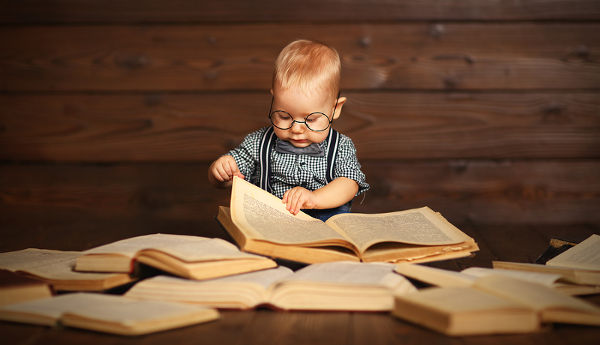 No one is expecting your one month old baby to be able to read simple words, but it's certainly the case that reading to your baby every day will give them a significant boost to their communication abilities. Making it part of the bedtime routine may also help your child settle to sleep easier, as they start to associate stories with relaxing and night time. Rhyming books are particularly good, as they help children to identify sounds in words, a skill that will be useful when they later learn to read using phonics.
When your child is older and starting to show a greater understanding of words, you can use picture books to help develop their vocabulary, by asking questions or pointing things out on the page. For example, you could ask your child to "find all the birds on the page" or "point to the dog", etc.
Engaging Your Two – Three Year Old
Once your child has developed a significant amount of vocabulary you can start asking them about the stories you are reading together. For example, you could ask questions that help to see if your child has understood the tale correctly – i.e. What animals did the mouse meet in the wood? Where did Spot find the key? You could also ask more general questions, such as "Which animal did you like best", etc. Making reading a more engaging process for your child will make it a more appealing activity overall.
Take your child to the library if possible. Many libraries and some bookshops run special story time sessions for young children. Libraries offer up new possibilities for children to explore different books, and it's important to let your child make their own choices, remembering that reading is meant to be enjoyable and not a chore.
Introducing The Alphabet
Having an alphabet freeze in your child's room is a great way to introduce your child to the alphabet. You could sing the alphabet song, pointing to the letters, as part of your bedtime routine. There are some lovely toys that introduce toddlers to the alphabet, such as this cute crocodile alphabet puzzle. You can also point to letters when out and about, particularly in relation to their name, i.e. "Oh, look, there's a B for Ben."
One thing that is incredibly important when teaching the alphabet to your child is to make sure you correctly sound out the letters. For example, when we are doing the alphabet with young children, we often use the phonetic alphabet – i.e. "Ah, Buh, Cuh, Duh, Eh, Fuh". When your child starts school they will need to know the sounds of the different letters as part of reading through phonics, but sometimes parents can teach the wrong sounds. For example, often we say "Muh" for the letter "M", but in phonics the sound used is "Mmm". There are lots of YouTube videos that go through the phonics alphabet using songs that are great for children, but this video is aimed at parents. It recites the phonics sound in the usual order that they are taught in school.
Supporting Your Child In Reception And Beyond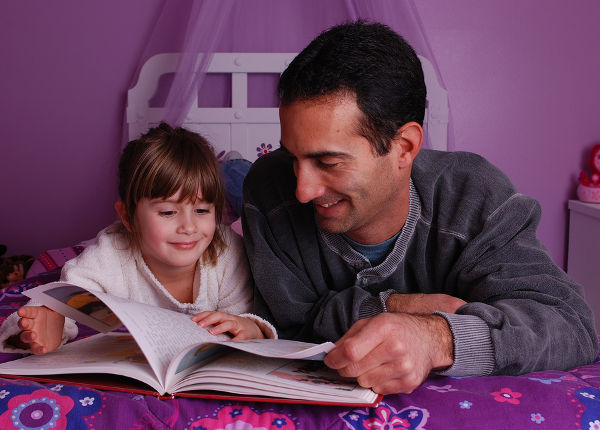 All of the steps that you take in the early years will help your child develop the skills they need to begin to learn how to read in school. As easy as it might be to now leave the job entirely up to your child's teacher, it's still extremely beneficial to your child to keep doing reading based activities at home. Any teacher will tell you that is very evident which children are supported with reading activities at home and which children are not. Here are some ways you can help your child at home.
1. Continue To Read To Your Child.
It can be difficult to fit everything in around school and after school clubs, but it's important that you still continue to read to your child for around ten-minutes every day. Now your child is older, you could consider some longer books, tackling a chapter each day.
2. Get Your Child To Read To You
Practising at home is essential to help your child become a confident reader. That being said, it's important that you avoid making it into a chore. There are some lovely sets of phonics books that are a great starting point for reading at home. This set by Julia Donaldson has a range of books for beginner readers and includes a reward chart with stickers to help motivate your child.
3. Practice When Out And About
There are lots of ways you can help your child when out and away from the home. For example, you could practice in the car with simple CVC words (Consonant, Vowel, Consonant words, such as Cat, Dog, Bin, Sat, Mat, etc.) by sounding out each letter and asking your child to work out what the word is. Games like I Spy will get your child thinking about the sounds that objects around them begin with. You can also point to words you see on signs and ask your child to try and work out what they say.
4. Set A Good Example
Let your child see you reading your own books, newspapers, magazines, etc. If they can see you doing something that you find enjoyable, they are more likely to want to do the same. You could also talk to your child about some of your favourite stories. Be enthusiastic and remember not to push your child too much into reading, instead focusing on making it an enjoyable experience for all.