10 times reality didn't quite meet up to your expectations on becoming a parent.
1. Pregnancy
Expectation
I will be a beautiful, blooming goddess. I will only put on a maximum of two stone. I shall eat organic vegetables every day to make sure that my beautiful baby gets the best possible start.
Reality
I ache everywhere. The only maternity clothes that feel remotely comfortable are not actually maternity but my partner's t-shirt and pyjama bottoms. I'm too scared to stand on the scales and I crave pot noodles constantly.
2. Birth
Expectation
I will focus my inner chi and use the naturally calming properties of the birthing pool to get me through the pain. It will be a truly beautiful experience for myself and my partner.
Reality
WHAT DO YOU MEAN IT'S TOO LATE TO HAVE AN EPIDURAL? Wait, did I just do a poo on the bed?
3. Breastfeeding
Expectation
I will breastfeed my child. I'm not sure what all the fuss about, it seems really simple to me. It is the best way to feed any child. And, it will be wonderful way of bonding with my baby.
Reality
I take it back. Forget childbirth, sore nipples are the worse pain ever. How can you still be hungry? I feel like a cow. Moo.
4. Food
Expectation
I will wean my child with pure foods, such as organic kale and quinoa, and he will eat a variety of nutritious meals every day. He will not have refined sugar, except for on very special occasions, and we will never, ever, ever, eat at a fast food place.
Reality
My son eats four foods. Pizza, plain pasta, peas and chocolate. At least the peas are nutritious. He wouldn't even eat the McDonald's Happy Meal I gave him in an attempt to get him to try different foods.
5. Screen Time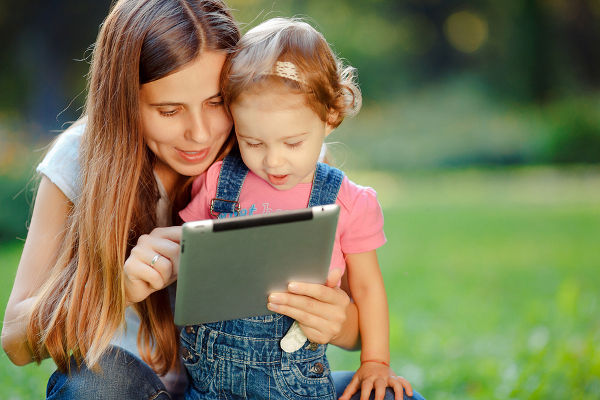 Expectation
My child will only have 30-minutes of screen time each day, and this will consist of cartoons that are carefully chosen for their educational value.
Reality
Yes, you can watch Peppa Pig on the iPad if it means the noise you and your sister are making will stop.
6. Toys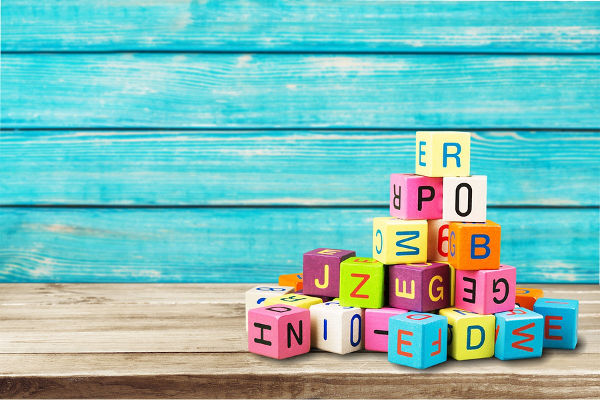 Expectation
My children will only have gender neutral, wooden toys that can be recycled and have a fun learning element. They will only require a few toys that will be kept tidy in one small toy box, as we will spend most of our time outside exploring the natural world.
Reality
Plastic. Plastic everywhere. And, nearly every piece has the ability to make some ear grating tune.
7. Tantrums
Expectation
I will raise my child using a gentle approach, and be completely aware of their emotional and physical needs at all times. This means that my child will never have a tantrum in public and I will never be one of those parents who has to remove their child kicking and screaming from the shops.
Reality
That man over there who is carrying out the screaming child? No, nothing to do with me. Yes, I know the child called me 'Mummy' but I'm not with them, I promise.
8. Crafts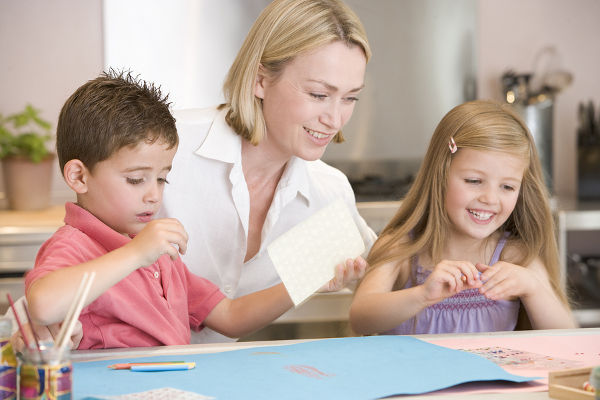 Expectation
On rainy days when we are not out exploring nature, I will engage my children in a variety of craft projects. They will create beautiful pieces of art that I will display proudly around the house.
Reality
No, I'm not getting the art box out just so you can tip glitter all over the floor and paint your sister. Why don't you play with one of your 3,000 plastic toys instead?
9. Play Dates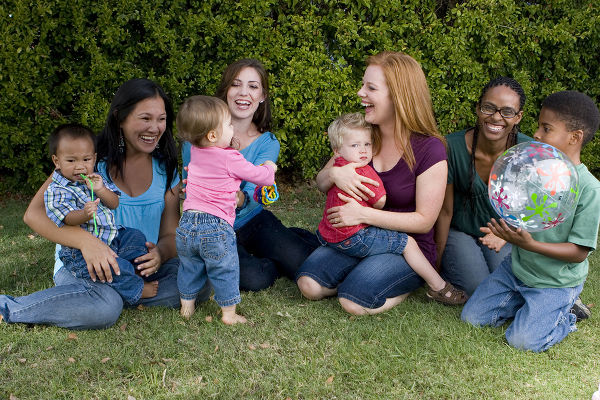 Expectation
I will host regular play dates for my children. The children can play whilst I enjoy some grown up conversation with the other parents. The other parents will be in awe of my children's wooden toy collection and craft box.
Reality
I'm so sorry my child bit your child. I think he might have done it because your child tipped my child's entire collection of VTech animals down the toilet.
10. Clothing
Expectation
I will dress my children in organic cotton clothing and they will always look immaculate. I don't understand these parents who let their children run around covered in muck all day. I will not adorn my daughter in head-to-toe pink, but instead opt for gender neutral colours to encourage her to reach beyond traditional gender roles.
Reality
You only put that on 10-minutes ago, why is it covered in dirt? Here, let me wipe it a bit with a wetwipe. No, Ellie, you cannot go out wearing a tutu, fairy wings, and pink glitter wellies. OK, let's not have a tantrum about it; you can have the pink wellies. OK, please stop screaming, how about the wellies and tutu but we leave the wings at home? OK, fine, you can wear the wings as well if it means we can leave the house on time… and the pink plastic tiara as well if you must.