With the school summer holidays just around the corner, you might have started thinking about how you can keep your children entertained for the full six-weeks without spending a small fortune. Furthermore, with sunshine being the best source for Vitamin D, which is a necessary nutrient for children's growing bodies, it's important to spend a good proportion of the holidays doing outdoor activities. Some children would live outside if they could, but when it comes to those who prefer the comfort of the sofa and an iPad, tempting them out into the sun can be difficult. That's why we've put together this list of ten outdoor activities that won't break the budget.
1. Forestry Commission Trails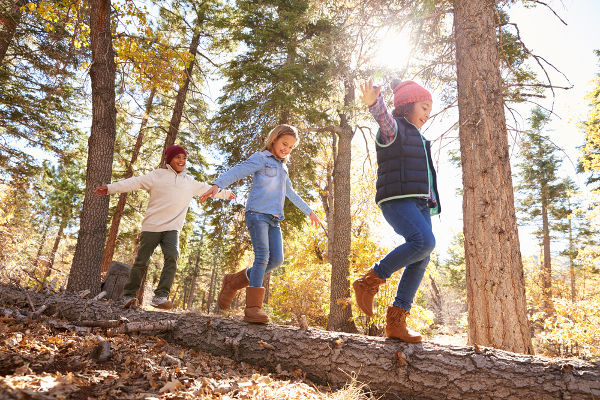 Live in England? The Forestry Commission looks after woodland and forests all over England, and many of them have waymarked trails suitable for a variety of ages and abilities. Some of the larger forests have special activity trails for children inspired by the works of well-known children's authors. This year, inspiration is taken from "Stick Man" by Julia Donaldson with activity packs costing just £3. Furthermore, if you live close to one of the larger forests, you may find it worthwhile investing in one of their Discovery Passes, which covers all parking for a year in your chosen forest, and many also offer discounts in the local shops and activity centres. Visit forestry.gov.uk for more information and to find a trail near you.
2. Get Growing
Get your children gardening this summer. You don't need a lot of space, or money, to grow some tasty veg or pretty flowers. A growbag and some seeds costs less than a tenner and, providing you have enough sunlight, you can easily grow tomatoes. Peas and runner beans are both easy to grow, though you will need canes to support them. Alternatively, plant some sunflower seeds and see who can grow the tallest one.
3. Geocaching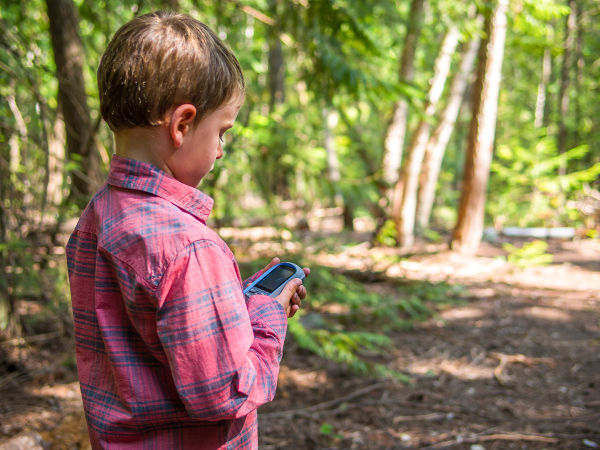 Got a smartphone with GPS? Then why not join in the national treasure hunt that is Geocaching. Using GPS coordinates and an app that has a small fee, you can track and locate treasures, known as "caches" hidden by others, and leave something for someone else to find. Caches are located in both towns and the countryside and you won't have to travel too far to find one close to you. For more information, visit geocaching.com.
4. Feed and House the Birds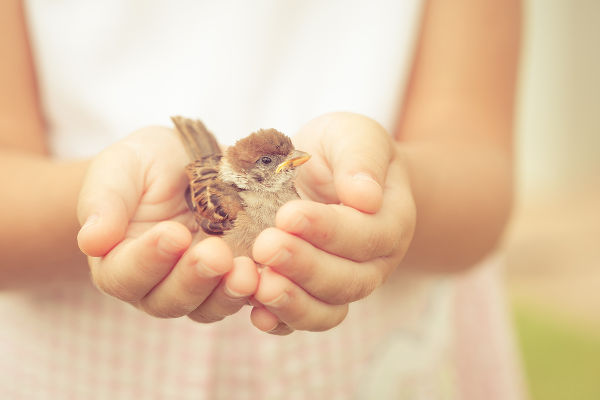 Encourage birds into your garden and have fun with the children at the same time. For just a few pounds you can get a kit with a birdhouse and paints and your children can spend the afternoon decorating them. You can find these kits in many larger supermarkets and high street craft shops. Alternatively, you can buy them online at craft stores, such as this set from Baker Ross.
5. Draw with Chalk
Get arty without getting covered in paint or felt tip pen. Chalk is cheap – you can pick up a pack for around £1 or less, and it washes away quickly and easily. If you have a patio area or driveway then you can do some giant drawings. Trees, rockets, and dinosaurs – think big!
6. Get a Kids Pass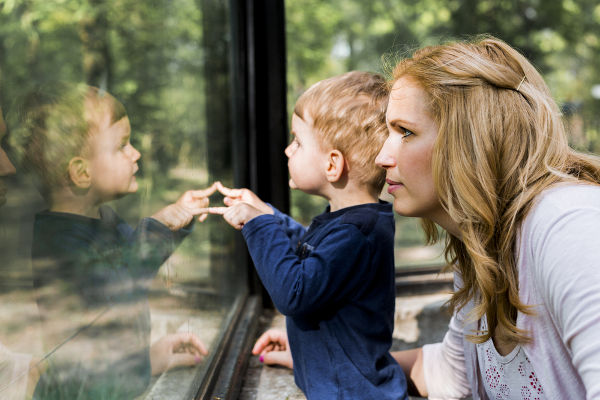 Get huge discounts on hundreds of family days out, including theme parks, zoos, and adventure playgrounds via Kids Pass. You can subscribe for £7.50 a month or pay an annual fee of £75 and this gives you access to thousands of offers, including discounts on entrances to a range of attractions, tickets to the theatre and cinema, as well as free meals for children in hundreds of restaurants. For more information, visit kidspass.co.uk.
7. Play Tennis For Free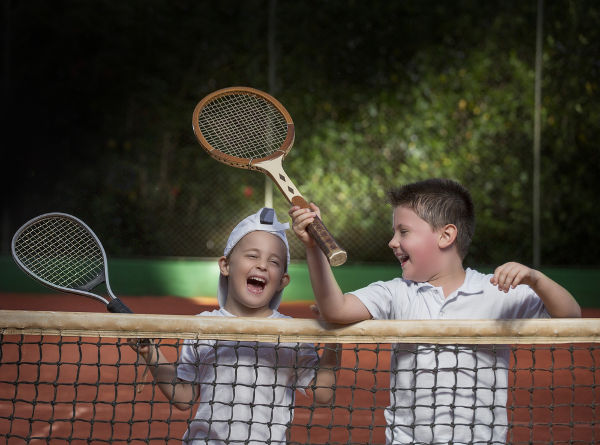 Tennis For Free is a national charity established in 2004 to try and increase participation in tennis through the provision of free family-friendly tennis sessions and information about courts that are free to use throughout the UK. Sessions are held weekly in parks across the country and divided into groups. As well as groups for beginners and improvers, there are Parent and Child groups where parents are encouraged to help their children complete a number of tasks. To find a session near you visit tennisforfree.com.
8. Go Mini Beast Hunting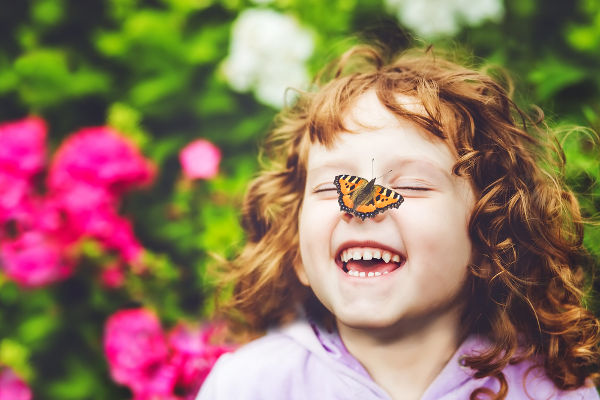 If you're not afraid of a bug or two, then consider taking your children on a mini beast hunt. Ants, bees, ladybirds, worms, and snails are just a just a few of the tiny creatures that dwell among us, and you don't have to venture far to find any. You are bound to find a plethora of bugs in your garden or the local park – even more if you live near a woodland or rural area. You could have a competition between children to see who can spot the most bugs. Alternatively, if you want something more structured for your children, The Woodland Trust have lots of free activity sheets for children of all ages to download on their website, including this Mini Beast Hunt that children can use to tick off the bugs they find.
9. Go Garden Camping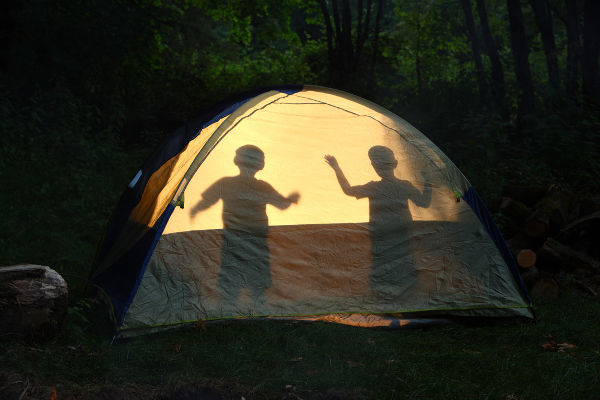 If you like the idea of camping but can't go without modern comforts, then camping in the garden may be an ideal compromise. Your children may enjoy the opportunity to sleep somewhere a bit different and you won't be too far from your hot shower in the morning (or the toilet in the middle of the night!). If you don't have a tent and can't borrow one from a friend, then check out second-hand selling sites, such as eBay or Gumtree, as you can often pick up a basic tent very cheaply. Airbeds are not too expensive, but you can always chuck a load of duvets, blankets, and cushions in to make a cosy den. For the true camping experience, get a disposable BBQ (safer than a campfire) and melt some marshmallows under the stars, then gather round and tell ghost stories before going to sleep. Of course, if your children are old enough and your garden is secure enough, you can then sneak back indoors to your warm cosy bed.
10. Go Blackberry Picking
Towards the end of August blackberries start to make an appearance in hedgerows all over the UK. The fruit is delicious either eaten as it is, or made into a pie or a jam. Give each child a container and go foraging. It's best to avoid any fruit that is growing close to the ground if you are picking in an area popular with dog walkers, and look for fruit that is firm rather than mushy. You can soak the blackberries in water overnight to encourage out any unwelcome inhabitants (though the extra protein won't harm you) and the berries freeze fairly well. Blackberry jam is fairly simple to make and there are plenty of recipes online. Store up your old jars during the summer and your children could even design some labels for the jam, which can then be given to loved ones as gifts, or spread generously on toast.