In the UK, a Christmas Eve tradition that has been a feature of families for generations is to leave out a mince pie and a glass of sherry for Santa, along with a carrot for Rudolph. However, in recent years, a new tradition has become increasingly popular – that of the Christmas Eve Box. Designed to be opened on Christmas Eve, the box contains a number of goodies to make the night before Christmas that little bit more special. If this sounds like something you want to get on board with then we have some great ideas to get you started.
1. The Box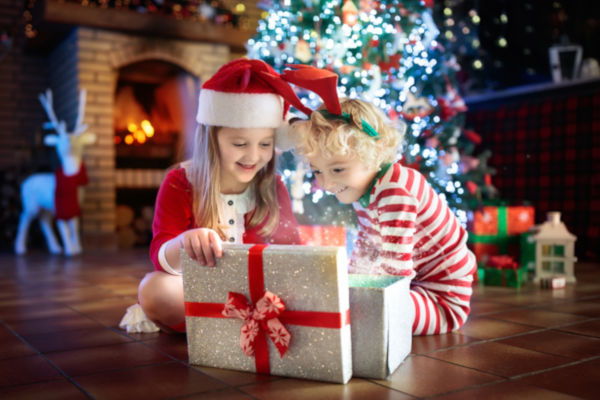 Firstly, you need a box. You could either have one large box for the whole family, or a smaller box for each member. For a low cost version, you could decorate a cardboard box using Christmas wrapping paper, or paint if you are particularly creative. Alternatively, if you prefer to buy something to use, then Amazon have a range of options available. You could opt for a low cost large Christmas themed gift box with a lid, such as this one costing as low as £6.49 with free delivery. If you prefer something that will last a few years, then you could choose this personalised wooden box that even comes with its own key, costing £19.99.
2. Pyjamas
One staple of the Christmas Eve box is a pair of new pyjamas. The idea is that the child will be wearing them when they wake up to open the presents and will look fabulously cute and festive for the Christmas photos. John Lewis have a gorgeous range of Christmas themed pyjamas, including snuggly onesies, classic Fair Isle designs, and those featuring colourful Christmas characters.
3. Christmas Movie & Popcorn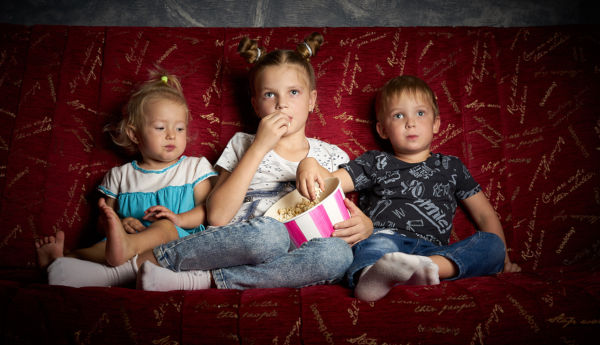 Getting children to wind down before bed on the night before Christmas can be tricky, so having a family Christmas movie ready to watch is a lovely way of getting everyone to sit down together, and hopefully calm down. You could either purchase a DVD, or in the age of Netflix and other streaming services, you could create your own homemade movie tickets with the name of the film and "Admit One" written on them. You could include some salted popcorn as a snack to watch during the film. Popular choices for Christmas movies include Elf, Home Alone, and The Polar Express.
4. Hot Chocolate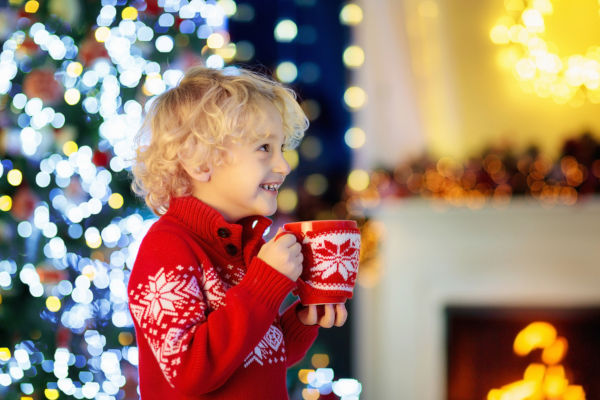 Hot chocolate is a staple of the Christmas Eve Box. It's a lovely evening drink that will warm the soul. One popular way of including hot chocolate into a Christmas Eve box is to create a "reindeer cone". Fill a cone cellophane bag with hot chocolate powder and place some mini marshmallows at the top of the bag, before sealing using a pipe cleaner to create the antlers. Stick on some googly eyes and a small red pom-pom for the nose and you have the finished product. Alternatively, you can buy one here. For something a little more indulgent, check out this Salted Caramel Hot Choc Spoon with a solid block of chocolate to stir into hot milk. Or, if you want to make it into more of a gift, this set available at John Lewis,  featuring a cute penguin mug with hot chocolate and marshmallows.
5. Christmas Activity Book
If you have some last minute jobs that need doing on Christmas Eve then you may wish to include something in your child's Christmas Eve box that will keep them quiet for an hour or so. Publishing powerhouse, Usborne, have children's books for almost every occasion and Christmas is no exception. Their Christmas Activity Book will keep your children entertained for ages with puzzles, jokes, and over 200 stickers. Alternatively, we love this Christmas version of Where's Wally, that along with the classic search scenes also includes stickers and the option to create your own Where's Wally scene.
6. A Plate For Santa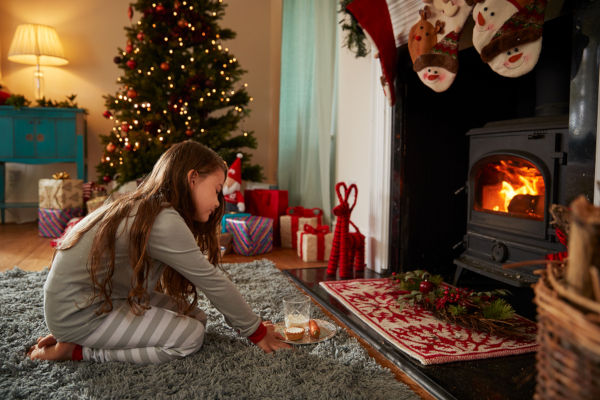 You can combine the classic British tradition of leaving out a mince pie for Santa with the Christmas Eve box by putting a special plate for Santa in the box, along with a mince pie and a carrot. One popular activity is to visit a pottery painting shop in the run up to Christmas and creating your own plate, often using the children's finger and handprints in the design. However, if your artistic talents barely extend to the ability to draw a wonky stickman, then there are plenty of options available on Amazon. For example, this adorable wooden serving board can be personalised with your children's names. Alternatively, this cute set includes a bottle for Santa to have a drink and plate marked out with a space for a carrot and a mince pie.
7. Reindeer Food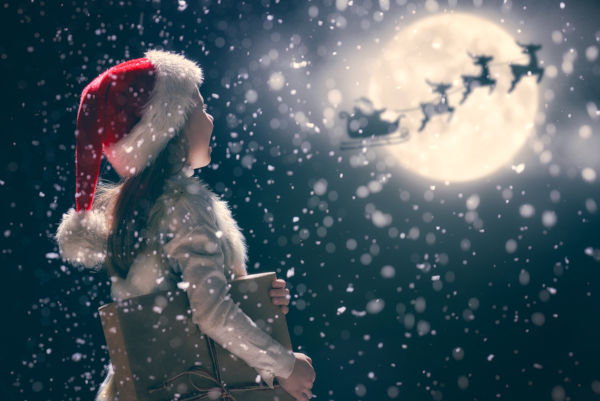 Another key element of the Christmas Eve box is a packet of "reindeer food". Designed to be sprinkled in the garden on Christmas Eve, it is for children to feed Rudolph and his friends on their long journey. However, it's not without controversy. Inspired by online blogs and image sharing sites, parents were mixing glitter and sequins with porridge oats and cereals. This resulted in birds mistaking the sequins and glitter for food and there were reports of animals becoming sick and dying as a result. Therefore, when making reindeer food for your child, be sure to only use items that are safe for wildlife, such as cereals, dried fruit, seeds and nuts. You could add some edible sugar sprinkles in for extra colour.
8. A Key For Santa
How does Santa deliver the presents if you don't have a chimney? By using a key, of course! If you live in a flat or house with no chimney, then a special key for Santa is a lovely addition to the Christmas Eve box and will help keep the magic of Santa alive in your child's imagination. In addition, if you are staying somewhere else for Christmas this year you can tell your child that the magic key lets Santa find you. If you have an old key lying about somewhere then you can simply dress it up with a bit of gold paint and a label. Alternatively, there are plenty of magic Santa keys available on Amazon.
9. A Bath Fizzer / Bomb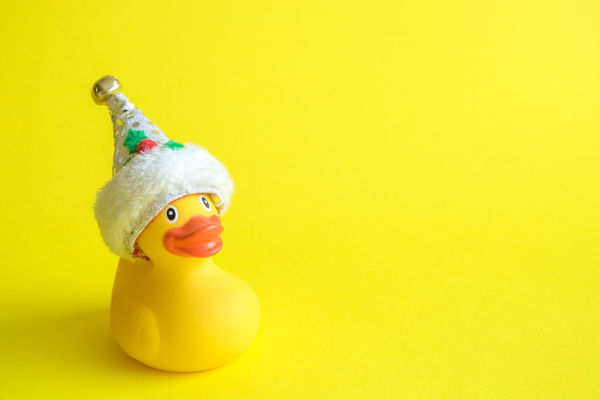 To get your children to wind down before they go to sleep, and to make sure that they are nice and clean for Christmas day and don't need to worry about showers in the morning, then you can give them a bath. Encourage them in with a bath fizzer or bomb that you can include in the Christmas Eve box. Boots have a number of different bath products that are aimed at children, including a Marvel Avengers Bath Fizzers set and a Disney Princess Bath Fizzers set.  Alternatively, this set available on Amazon by Bomb Cosmetics comes inside a cute cracker and the bombs have festive scents, including ginger and pomegranate. Best of all they are handmade using natural ingredients and microbead free.
10. A Christmas Story Book.
Finally, tuck your children in bed and wish them goodnight with a final Christmas story. There are so many lovely tales to choose from and you might have your own favourites, but if you are looking for ideas then consider one of the following: