Our first born was due in December 1989. One of the biggest and costliest purchases for us was the buggy… My local Mothercare was the place to shop for anything baby related, I didn't consider shopping at any other stores.
Linda reminisces fondly about her time as a first time mum, 30 years ago. Since that time, things have changed significantly for parents in the UK, with gadgets galore that promise to solve every parenting problem you could possibly imagine, social media influencers who promote different parenting styles, and huge leaps in understanding about child growth and development. Up until very recently, there has been one constant in the UK parenting world, and that is the presence of Mothercare on the UK high street.
However, there has been troubling news in the last couple of years with several profit warnings and store closures that reduced the number of stores in the UK down to just 79. Then at the start of November 2019 the retailer announced that administrators had been called into deal with the business's UK arm, potentially affecting 2,500 jobs.
Mothercare's History
It was in 1961 that Iraqi-born British entrepreneur, Selim Zilkha, opened the first Mothercare store in Kingston, Surrey, selling pushchairs, nursery furniture, and maternity clothing. The brand quickly became synonymous with quality and it launched a mail order service in 1962, which helped it achieve national recognition.
In 1972, Mothercare became a public company listed on the London Stock Exchange. In the decades that followed, the brand merged with Habitat and British Home Stores, and it also acquired Children's World from Boots. It later separated from BHS and Habitat, which allowed the business to focus solely on maternity and child products and by 2005 the business had 241 stores across the UK (Source: Campaign Live). In 2007, the company acquired toy retailer, the Early Learning Centre, increasing its stores to 350 in the UK (Source: The Evening Standard).
Meanwhile, the company also had a good deal of international success, opening its first international store in Switzerland in 1968. Its international operations switched to a franchise model in the 1980s and subsequently stores were opened across Europe, the Middle East, Asia, and Latin America. By 2017, the business had over 1,000 stores in non-UK countries and this side of the business has remained profitable and is not affected by the recent announcement.
Falling Profits & Administration
Once dominating the UK high street when it came to all things mother and baby, the company has struggled significantly in recent years. Facing stiff competition from online retailers and out of town supermarkets that stock pretty much everything, the brand has experienced falling sales in the last decade.
Although total UK sales may have remained in the millions, after operational costs the UK arm of Mothercare has made a loss in the last couple of years. In May of 2018, following a reported loss of £73 million, apparently driven by expensive leases and ongoing store closures, the company announced plans to undertake a significant restructure which included the closure of 60 high street stores through a Company Voluntary Arrangement (Source: Investor Times).
The CVA is an insolvency process that is designed to enable a company to resolve some of its debts. Unfortunately, this wasn't enough to solve Mothercare's problems, and in fact, may have exacerbated the issue. Less stores meant less customers, and the news about the firm's troubled finances may have put many consumers off from ordering online with fears over orders potentially not being fulfilled in an administration scenario. The result was a further fall in sales numbers, further losses overall, and at the start of November 2019 the company announced it was putting the UK operation into administration.
What Went Wrong For Mothercare?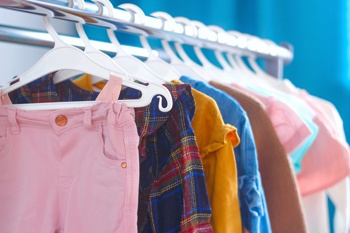 We spoke to several parents about their experiences of Mothercare to find out what went wrong. Many parents of older children had positive memories of the store.
Tracey, in her late 50s, recalled how it was the only place to get any items when her daughter was little, whilst Louise, whose 12 year old daughter was born prematurely, found the store invaluable as one of the only suppliers of premature baby clothing at the time, as well as providing excellent advice on car seats during a period when car seat legislation was relatively new. Becci, whose children range from 18-33 years, also noted how Mothercare was once the only place to go for nursery furniture, though she was less positive about the quality of the brand's clothes.
The Newest Generation of Parents
Whilst Mothercare might be considered favourably amongst the Baby Boomers and Generation X, it is less popular with the current crop of parents, and therein lies the problem. Unlike other high street retailers who might retain customers throughout much of their lifetime, Mothercare's customers are ever-changing thanks to the nature of its business. Parents typically will only buy baby products over a short number of years, which means that Mothercare will always need to attract a new generation. Unfortunately, it seems, they have largely failed to do so.
Cost is apparently a factor. Adrienne, parent of two children under 5, notes that despite having a Mothercare store within walking distance from her house, she rarely bought anything there.
If I've brought clothes from there they've usually been in the sale because although they are very lovely, they cost a lot more than supermarket clothes.
Jane, another parent to two young children, feels the same. She also notes that she "thought they went bust years ago", which perhaps implies a problem with Mothercare's marketing.
Competition
However, it's perhaps Oliver, father to two boys aged 5 and 3, who sums it up best:
Too expensive. Not bothered. Not kept up with the times.
Mothercare needed to compete against the likes of Sainsburys, Asda, and Tesco who are able to offer significantly lower prices and the convenience of being able to pick up some baby vests whilst doing the grocery shopping. It needed to compete against the likes of H&M, Next, and Zara, who offer affordable children's clothing for the style conscious parent.
And it needed to compete against Amazon, who in some places can deliver items, such as baby bottles or nappies directly to the customer's door within a couple of hours. Unfortunately, despite changes in leadership and a genuine desire amongst senior management to see the brand succeed, Mothercare has failed to adapt to these challenges, and relied for too long on its status as a trusted brand, rather than focusing on how to make it stand out from the crowd for modern consumers.
What Happens Next?
Three weeks have passed since the initial announcement regarding administrators and Mothercare are still trading, holding Black Friday sales in an effort to clear some stock. If you are looking to pick up some baby and child items for a bargain, then it might be worth your while popping into store. However, some caution should be excised with regards to ordering online, as there is no guarantee that the business won't close down between your order and delivery, and once it has closed it is possible that any outstanding orders will not be fulfilled. It's also worth noting that gift cards for Mothercare can no longer be used in store or online, which means that some people may have lost money.
Sadly, the future is looking particularly bleak for the 2,500 staff who are facing job losses right before Christmas, with the possibility that they may also lose their pension fund. Talks are ongoing to try and safeguard these funds for staff.
Linda continues to recount the story of her buggy purchase. Regrettably, she only owned it for two months before it was stolen from the boot of her car. But she has fond memories of the Mothercare brand.
The loss of Mothercare from high street breaks my heart. It's a British institution.