Christmas has not been cancelled, but it will certainly be significantly different this year. We don't know what restrictions will be in place during the festive period, but it's safe to say that very few of the traditional Christmas events, such as Santa visits, nativity plays, and Christmas markets, will be going ahead. It's also likely that traditional visits to grandparents and other family members will be off the table for those who are concerned about potentially passing the virus onto someone vulnerable.
However, that doesn't mean that the season has to be all doom and gloom. There are plenty of ways that you can make the festive season extra special this year for your child and your family, despite the ongoing pandemic.
Do An Activity Advent Calendar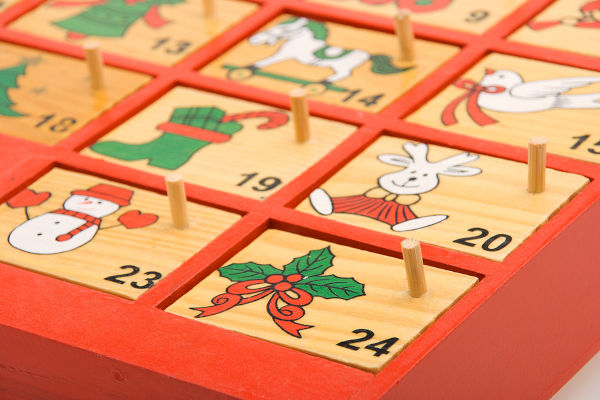 One way that you can make Christmas special is to have an activity advent calendar, where you do a festive themed activity each day in December in the run up to Christmas. We have some ideas for you below, but you can also come up with your own:
Tuesday 1st December – Give your child their advent calendar, and introduce Elf on the Shelf (if you are using one).
Wednesday 2nd December – Make paper chains ready for decorating your tree.
Thursday 3rd December – Write a letter to Santa. Younger children can choose toys from an Argos catalogue or similar to cut out and stick onto a piece of paper.
Friday 4th December – Friday night movie night – Introduce a movie night for each Friday in the run up to Christmas – there are Christmas movies aplenty on Netflix, or you could rent one via Amazon / Sky etc. Accompany with hot chocolate and popcorn for a special treat.
Saturday 5th December – Buy a Christmas decoration from your local garden centre. If you are shielding or don't want to take your children to a shop, have a look at Christmas decorations online. Argos have a fabulous selection this year.
Sunday 6th December – This date is Saint Nicholas Day – more typically celebrated in mainland Europe. Saint Nicholas was said to be the bringer of gifts and in some countries children leave their shoes by the door the night before and awake to find them filled with sweets and coins. You could introduce this to your child and use it as a way of teaching your child about different traditions.
Monday 7th December – Your child could make a Christmas card for their teacher or childcare provider, or a close friend or family member.
Tuesday 8th December – Make wrapping paper – your child can decorate brown paper with paint, glitter, and other items, to be used as wrapping paper for gifts that you are giving to friends and family.
Wednesday 9th December – Choose a country from a map and learn about the Christmas traditions in that country. If it's a country that doesn't celebrate Christmas, why not learn about what other celebrations they have, such as Diwali or Eid?
Thursday 10th December – Make Lebkuchen – these traditional German festive biscuits are delicious. You can find a recipe here.
Friday 11th December – Friday night festive movie night, with Lebkuchen from the day before.
Saturday 12th December – Time to decorate the house, if you haven't done so already. A real tree purchased now should last until Christmas.
Sunday 13th December – Watch the Nutcracker – This festive ballet is available in full on YouTube.
Monday 14th December – Today your child could receive a letter back from Santa – You could create one by preparing paper by rubbing it with a used teabag to create a parchment like effect. If you're not feeling creative there are various templates available online that can be printed at home. Alternatively, check out Etsy for some beautifully designed personalised letters, though you will need to order them in advance.
Tuesday 15th December – Ask your children to choose some items to donate to a local foodbank.
Wednesday 16th December – The darker evenings after school mean that you can now take a post school / work walk around your local neighbourhood or town centre to see the various lights that have been put up.
Thursday 17th December – Make fudge – Use a recipe that uses condensed milk for an easy, fool proof method for creating this delicious sweet treat – there are plenty of recipes online. You can give out the finished product as a gift.
Friday 18th December – Friday night festive movie night, and tonight you can feast on homemade fudge.
Saturday 19th December – Have a virtual Bake Off – Challenge your friends and family to make a gingerbread house and share photos of your creation via social media.
Sunday 20th December – Go for a Sunday stroll and collect items to create a Christmas wreath – pinecones, holly, pine foliage etc.
Monday 21st December – Make your Christmas wreath – You can use a wire ring, or a plain willow wreath as your starting point. You will need to pick up some florist wire (widely available online and in craft shops for a few pounds) to attach your items to the wreath.
Tuesday 22nd December – Make a nativity scene – get creative and use whatever you have available in the house. An old shoebox can be used for the barn, plus some of your child's small world play figures to fulfil the various roles. This is a great activity for teaching your child about the Christmas Story.
Wednesday 23rd December – Ice the Christmas cake. If you haven't made one, you can pick up a plain fruit cake, or even one that is pre-iced, that you can add your own decorations to. Add a small amount of xanthan gum to ready rolled icing to ensure your models stay firm.
Thursday 24th December – You might have your own Christmas Eve traditions, but if not, snuggle up in your Christmas pyjamas, read a few Christmas stories together, watch a Christmas movie, and enjoy a cup of hot chocolate.
Spread Some Festive Joy To Those In Need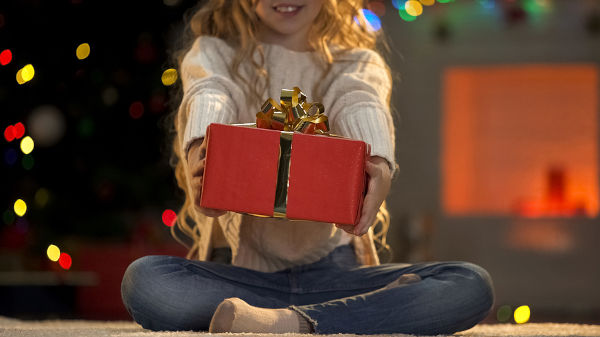 Now more than ever it's important to look after those in our community who need support. Model kind behaviour to your children by doing something for charity this Christmas. You might do a food bank donation, create a hamper for a shielding neighbour, or donating to a local toy or book appeal.
Video Call Santa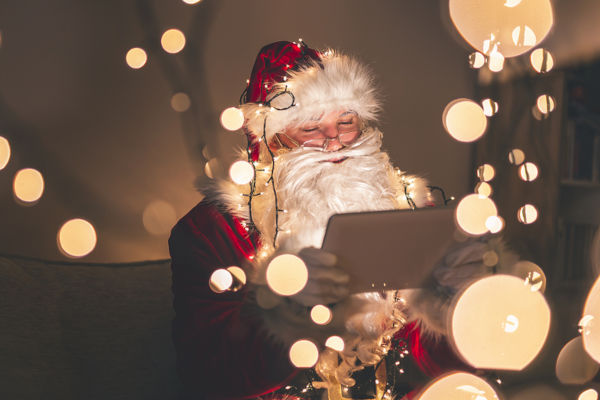 Sadly, it seems most Santa grottos won't be operating this year, and those that are operating will be very different, with social distancing and enforced mask usage, which might put some children off the experience. However, a number of organisations have come up with a very 2020 solution, providing video conferencing sessions with Santa.
Santa can beam live into your living room from Lapland to have a chat with your children. Some include story telling sessions, or the option to receive a gift in advance of the call, and most include the option to provide information in advance to Santa, to add to the magical illusion. Check out some of these links for more information and prices:
Go All Out With The Decorations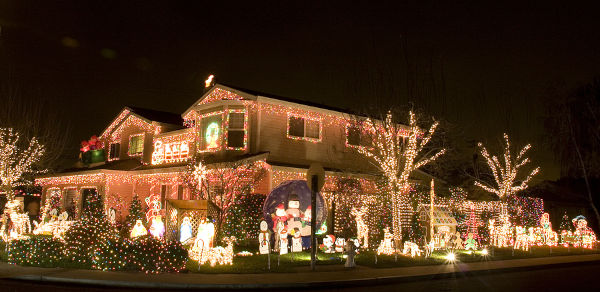 If you can afford to spend a little more money this year, then consider setting up your own winter wonderland at home. Twinkly lights give a room a cosy appeal, and you could even give each child their own mini Christmas tree in their bedroom. Outside, string some outdoor lights on your garden fence, hedge, or trees if you have any. Set up a nativity scene in the window, or if you prefer, a mini Christmas village made from painted wooden bird houses.
Read Christmas Stories Together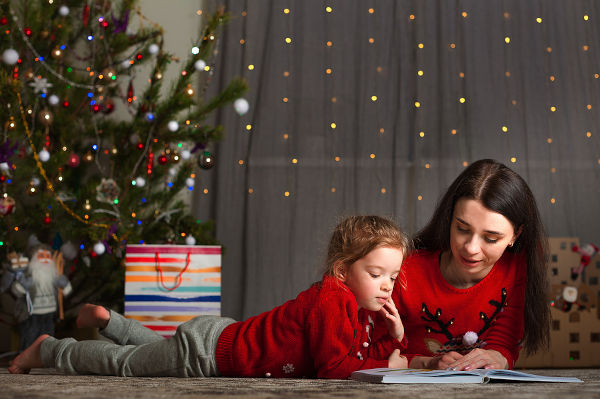 There are loads of Christmas stories available, including classics such as The Night Before Christmas  and The Jolly Christmas Postman  as well as a range of modern tales such as The Christmasaurus that are ideal for sharing with your child in the run up to Christmas. Perfect for whiling away the hours during those darker evenings.
Make Use of Elf On The Shelf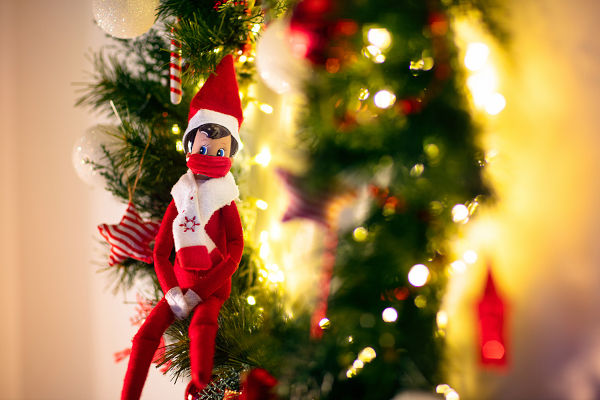 If you haven't already joined in with the Elf On The Shelf fun, then why not make 2020 the year that you invite the little trouble maker into your home? It's certainly one way to make every day in the run up to Christmas a little bit more special for your children. Since you may not be able to visit Santa in person, perhaps the Elf could arrive with a letter from the man himself, reassuring your child that his special magic gives him the ability to visit every home, even during Coronavirus.
Normally, the Elf gets up to mischief each evening, but if you want to give yourself a little break, remember, this is 2020, the year of the quarantine, so it would make sense if your Elf had to quarantine in a box for a few days after arrival…
Send A Care Package To A Loved One Who Is Shielding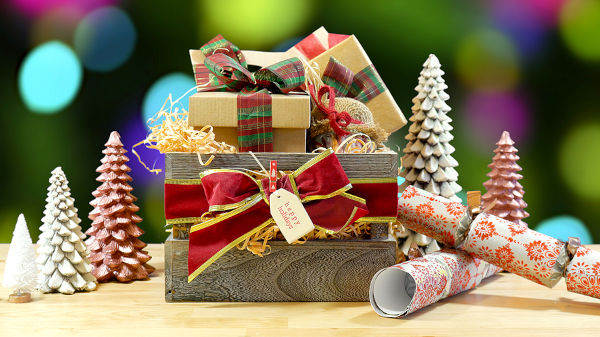 It's the season of giving and since this year has been especially tough on those who are clinically vulnerable, you could consider sending a family member or friend who is shielding a care package. It could include items such as their favourite foods, books, craft kits, hand cream (to counteract all the sanitiser, warm socks, etc.
Do Christmas Dinner Your Way
You might be used to travelling and having to endure your mother-in-law's terrible cooking, or you might be the usual Christmas host and have to spend hours creating various side dishes to suit everyone's tastes. Whatever your normal role is during the Christmas feast, if you are staying at home this year then it's your opportunity to do it your way. Cook all your favourite foods, even if they aren't normally included in Christmas dinner.
In fact, if a traditional roast dinner isn't even your thing, then let it go all together and cook one of your favourite meals instead. Alternatively, you could do a Christmas day buffet with various party style foods that everyone in your household can simply pick at during the day, leaving you to relax with a glass or two of wine. Merry Christmas!