We might only be a few weeks into the first term of school, but the remainder will soon pass quickly and before you know it, half term has arrived. If you are looking for inspiration for things to do with your children this half term, then we've put this guide together of events local to you that will hopefully give you some inspiration.
Term dates vary across the country. In England and Wales, half term for most schools falls on the week beginning Monday 24th October 2016. In Scotland, the October holiday for most schools takes place on the week beginning Monday 17th October 2016. In Northern Ireland, schools have a day or two off for Halloween, but not a week long half term break, which is why we haven't covered it here. Check out the events local to you below:
London
South East
South West
East Of England
West Midlands
East Midlands
North West
North East And Yorkshire
Scotland
Wales
London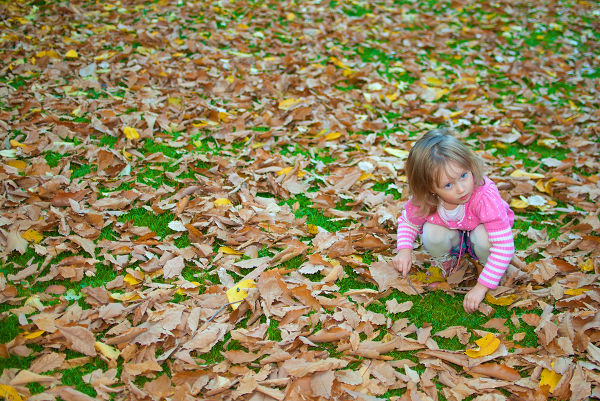 London is brimming with things to do with children all year round, so you won't struggle to keep your children entertained here. We've picked out some of our favourite activities.
Museums
There are plenty of museums in London, with some that are more child friendly than others. We particularly like the V&A Museum of Childhood, where alongside the exhibits your child will find plenty of toys to play with. This half term the museum is focusing on Board Games, and children will have the opportunity to become a piece in a giant board game, design their own board game, or use old game pieces to create new jewellery and key rings.
Other child friendly museums include the Science Museum where the basement is dedicated to fun activities for children, and the Horniman Museum with a Hands on Base where children can touch some of the museum's fascinating collection of artefacts, in addition to a huge aquarium, and the oldest nature trail in London. There's also the Natural History Museum , where huge dinosaurs come to life, and the London Transport Museum that is offering craft sessions for children during half term.
Planetarium Show
The Royal Observatory Greenwich holds regular planetarium shows, and the Asteroid: Mission Extreme show gives children aged 7 and over a chance to learn more about how astronauts could visit an asteroid and the benefits this might bring. The shows are held throughout the day and tickets can be booked online.
Kidzania
KidZania is a 75,000 square foot mini city located in Westfield Shopping Centre. Here kids rule the roost and they can pursue their dream career of choice, whether it be a pilot, a fire-fighter, or even an estate agent! There are over 60 different careers that children can role play and learn more about, and there is even the opportunity to earn KidZos – KidZania's own currency that can be used to purchase goods throughout the attraction.
The Wallace Collection – Beautiful Butterflies
On Tuesday the 25th October, The Wallace Collection is hosting an activity aimed at 7-9 year-olds, where they can learn about bugs and butterflies, before creating a giant butterfly painting to keep. Booking is essential.
The Big Barbican Adventure
The largest performing arts centre of its kind in Europe, the Barbican has opened its doors and created an adventure trail for children over six. Decipher clues and follow the trail that will lead you through both the indoor and outdoor spaces of the Barbican with a reward at the end. The trail pack is available free of charge.

South East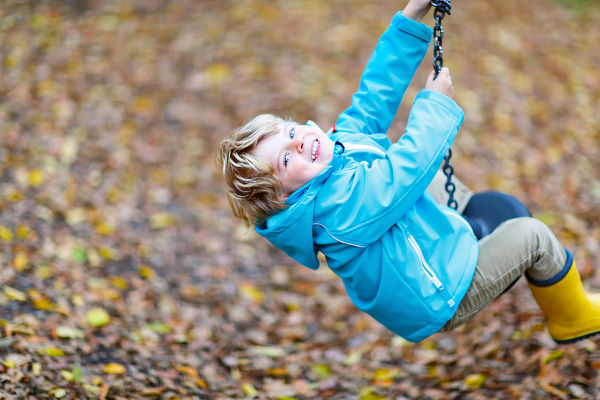 From Oxfordshire to Sussex, there are lots of family friendly activities available in the South East this half term.
Halloween at Blenheim Palace
The end of October brings Halloween and at Blenheim Palace you can celebrate all things spooky with a ghost train, pumpkin carving, scary storytelling, and a stroll through a creepy maze.
Half Term Fire! Fire! Fun.
Over in Surrey, the National Trust are marking the 350th anniversary of the Great Fire of London this half term with a week of events at Dapdune Wharf, which was boosted by a demand for timber following the fire. A plethora of crafts and other activities are available, with the normal admission prices applying.
Roman Army Week
At Fishbourne Roman Palace in Sussex, children can sign up to the Roman Army, enabling them to take part in a parade, practice sword fighting (only fake swords are used!), try some Roman style food, and learn about life on the front line for the average Roman soldier.
New Forest Walking Festival
It might be chilly during the October half term, but that doesn't mean you can't get out and about to explore the UK's fantastic countryside. In the New Forest, a walking festival is taking place where you can book onto one of a number of guided strolls through this beautiful national park. Various route lengths are available to match your ability.

South West
From the stunning, idyllic coast of Cornwall, to the thriving city of Bristol and beyond, there is something for everyone this half term in the South West.
Halloweden
The huge bio domes of the Eden Project may see many of their plants going dormant for the winter this half term, but there is still plenty to see and do. Halloweden sees the spooky festival come to the Eden Project with spooky pop up performances, scary stories, and pumpkin carving amongst the activities that are available.
Meet Small Clanger
North Devon is home to the Milky Way Adventure Park, where you will find roller coaster rides, a huge indoor play centre, craft sessions, and so much more. In addition, this half term you can meet Small Clanger, from the CBeebies hit show, the Clangers. Small will be visiting the park on the 23rd of October and normal admission applies.
Haunted Haynes Week
The Haynes International Motor Museum is the UK's largest exhibition of cars and bikes with a fascinating display of some of the most iconic cars ever produced. There is a themed soft play area for children and this half term Haynes is turning spooky with free entry for anyone in full fancy dress, pumpkin carving, and a ghostly treasure hunt.
Studland Woodland Walk and Draw
The National Trust at Studland are holding a free one-day event on the 23rd October, where families are invited to take part in a guided woodland walk with some geocaching, followed by a craft session using natural materials.
Bristol Family Arts Festival
The month-long Bristol Family Arts Festival has plenty of activities taking place across the city throughout half term, including pumpkin carving, lantern making, craft sessions, storytelling, and performance sessions.

East of England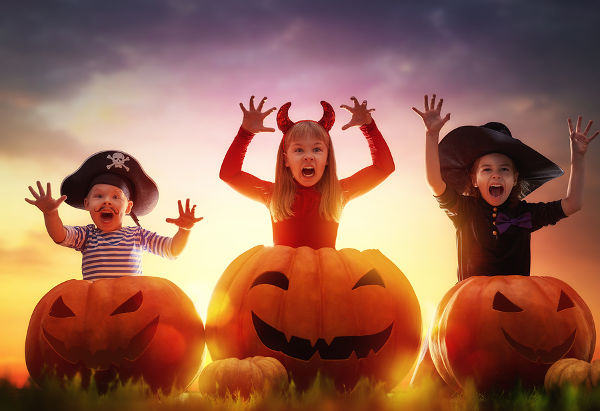 From Norfolk to Essex, all along England's eastern coast there are lots of activities for your children this half term.
Pick Your Own Pumpkin
In Essex you can pick your own pumpkin ready for carving for Halloween at one of a number of locations operated by Foxes Farm Produce.
Gangsta Granny
David Walliam's extraordinary Gangsta Granny character comes to life in this delightful performance at the Cambridge Arts Theatre. Showings take place twice a day between 25th October and 29th October, and are suitable for children aged 5 and up.
Halloween at Holkham
At the Holkham Hall Estate not only can you visit the grand stately home, take a walk through the gardens, or run about through the adventure play area, but this half term the estate celebrates Halloween with a series of activities, including spooky cupcake decorating, creepy crawly encounters, face painting, scary story telling, and much more.
Howl-o-ween At Paradise Wildlife Park
Home to a plethora of animals, including an array of big cats, such as tigers, lions, jaguars, and snow leopards, alongside zoo favourites zebras, monkeys, and penguins, Paradise Wildlife Park is packed with things to see. This half term they are celebrating Halloween by handing out free wolf masks and running a spooky treasure hunt with fabulous prizes to be won.

West Midlands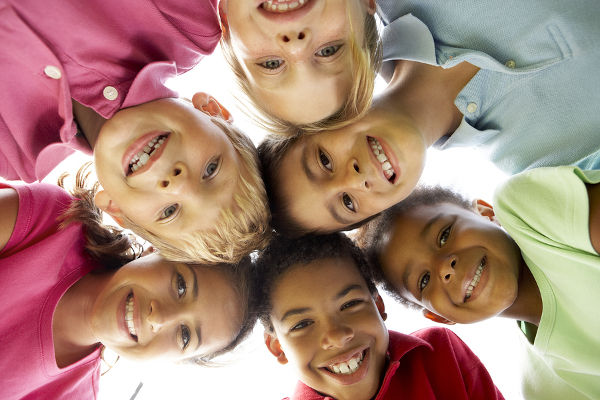 The birth place of industry is filled with fun activities this October.
Victorian Halloween
Blists Hill Victorian Town brings to life Victorian England with its collection of authentic shops and other public buildings. This half term the open-air museum is giving you a chance to explore Halloween Victorian style with spooky tales that inspired the works of Charles Dickens, Victorian treats on sale, and performances of Victorian spooky plays.
Free Events At Thinktank
Thinktank, Birmingham's award winning science museum, is a great place to take children this half term. Alongside the interactive exhibitions covering engineering, astronomy, science in industry, marine life, human biology, and more, there is a science garden aimed at children with 30 interactive exhibits. This half term the museum is holding free drop in sessions each day with storytelling and crafts on the agenda. There is also an activity pack available. Normal admission prices apply.
STEAM Powered Big Draw and Halloween at Wedgewood
The World of Wedgewood  at Stoke-On-Trent are hosting two exciting events for children this half term, alongside their regular family friendly activities that include ceramic painting and indoor and outdoor play areas. Halloween themed events are taking place each day, including ceramic pumpkin painting and play-with-clay sessions. Dress up in fancy dress and you will receive a free bag of pick and mix sweets. In addition, the centre invites you to take place in the STEAM (Science, Technology, Engineering, Art, and Maths) Big Draw, where you can draw out a scientific theory or imaginary invention and have it applied to a Wedgewood plate.
Halloween At Brockhampton Estate
This delightful National Trust estate features a medieval manor house and acres of woodland and farmland to explore. The estate offers you the chance to pick your own apples from their orchard and there are nature play trails for children to explore. This half term, there is a spooky trail for children to follow, complete with activities and learning opportunities.

East Midlands
Brimming with natural beauty from the Peak District to The Fens, there are some great opportunities for half term fun this October in the East Midlands.
Starlight Spectacular at Crich Tramway Village
Crich Tramway Village in Derbyshire is home to the National Tramway Museum, where visitors can take a ride on vintage trams through period style streets, enjoy a woodland walk and sculpture trail, or burn off energy in the indoor and outdoor play areas. This half term there are activities taking place each day and the whole site will be illuminated with a dazzling array of colourful lights.
Spooky Science
The National Space Centre in Leicestershire is a brilliant day out for your budding astronauts. There is a 42-metre high rocket tower, complete with rockets, a replica space station to explore, a lunar base, and much more. This half term the centre is going spooky with fun activities each day, including Harry Potter inspired lessons, create your own slime sessions, and more.
Rand Farm Park
Rand Farm Park in Lincolnshire are going ghoulish this half term with a range of activities available throughout the week, including crafts, magic shows, and pumpkin carving. The park is home to an indoor and outdoor play area, as well as traditional farm animals.
Robin Hood Pageant at Nottingham Castle
Nottingham's famous outlaw son is celebrated this half term at Nottingham Castle, where there is a three-day pageant from 28th October until 30th October. There will be live jousting, street performances, and a chance to meet Robin Hood and his Merry Men. Various craft sessions are also available.

North West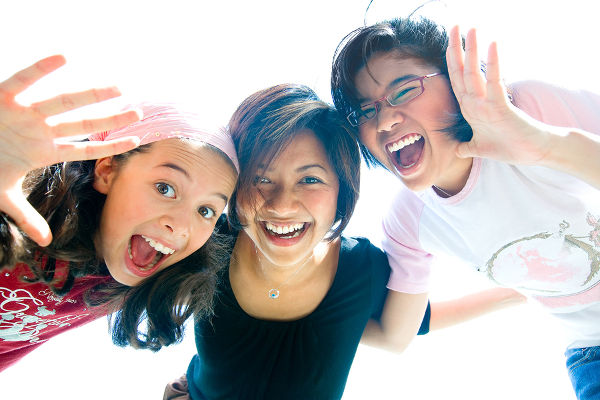 From Chester to Carlisle, the North-West has some of the UK's most vibrant cities, and most beautiful countryside, all waiting for you to explore this half term.
The Enchantment of Chester Zoo
Chester Zoo has been put under a spell! A wicked sorcerer is attempting to steal the animals' magic. Visitors need to follow a trail, where along the way they will see various live performances, in order to break the magic.
Manchester Science Festival
With venues across the city, the Manchester Science Festival is taking place between 20th October and 30th October, and there are plenty of activities aimed at children. Experience virtual reality, create colourful artwork, and learn about the universe that we inhabit.
Halloween Ghost Trains
East Lancashire Railway is taking on a spooky theme this half term. Ghost trains run along the historic tracks, and you will find a host of intriguing and terrifying characters, from clowns to mad scientists.
Halloween at Brockhole
Brockhole, the Lake District's Visitor Centre operated by the National Park Authority are holding daily events during half term week, many of which are following a Halloween theme. You can take part in a ghoulish scavenger hunt, meet some spooky owls, or listen to some spooky stories.
The Railway Children – Live Theatre
E Nesbit's classic and much-loved tale about three children who are forced to leave their home in London and move to Yorkshire is brought to life in this delightful performance that brings together music, drama, and comedy. Performances are taking place at Liverpool's Epstein Theatre on the 25th and 26th October.

North East & Yorkshire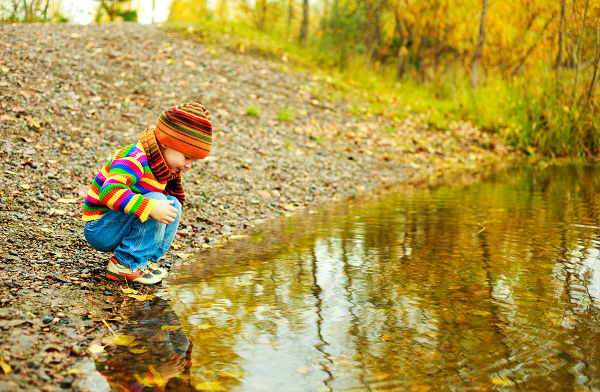 From South Yorkshire up to the Scottish border in Northumberland, half term activities include science, wildlife, and magical characters.
Science Shows at The National Railway Museum
The National Railway Museum in York is home to a fantastic collection of trains from various periods and around the world. There are interactive displays and play areas for children. In addition, during the school holidays the museum hosts two science shows that explore the science behind train travel and our ever-increasing need for speed.
Map Out Yorkshire
Pickering's Beck Isle Museum that is dedicated to local history has set itself the gigantic task of creating a huge map of Yorkshire, and needs your help. This half term your children can draw a picture or create a collage that will be used to form part of a gigantic Yorkshire map.
The National Coal Mining Museum
The National Coal Mining Museum at Wakefield gives you the opportunity to explore a mine, and learn more about how mining has influenced our history. For children there are indoor and outdoor play areas, as well as interactive exhibitions, and during half term the museum is hosting a number of child friendly events, including a science show, a lantern parade, and an arts festival.
Autumn Adventures at Auckland Castle
Whilst extensive restoration works are taking place at Auckland Castle, there are a number of events taking place within the grounds of this grand estate during half term. Children aged 6-12 can spend the day learning bushcraft skills with a qualified teacher. Spooky tours are available in the chapel, or you can take an eerie evening stroll that features live performances with tales of mystery.
Mary Poppins at The Theatre Royal, Newcastle
The classic childhood film is given new life in this stage performance at The Theatre Royal in Newcastle that features the original award winning music. Afternoon and evening performances are available throughout half term.

Scotland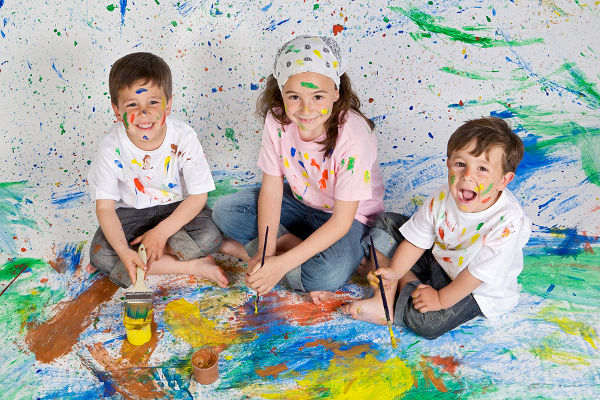 The Scottish October break typically falls one week before the English equivalent. We've picked out some of the best events available between the 17th and 23rd October.
Cuddly Corgi Treasure Hunt
What better way to explore Her Majesty's floating royal residence than on a hunt for a stray corgi? At The Royal Yacht Britannia in Edinburgh children can search through the palatial boat to hunt for hidden cuddly corgis with prizes to be won.
Creepy Crawlies at Edinburgh Zoo
Edinburgh Zoo is home to the UK's only panda pair, but at half term attention is drawn away from these cute and fluffy bears, and towards the world of the creepy crawlies. Children can get hands on with an array of bugs during this special exhibition with handling sessions available throughout the day. The exhibition is free, but normal zoo admission prices apply.
Fearless Theatre School Glasgow
Building confidence and creativity in children, the Fearless Theatre School is holding three days of activities during half term week, covering sports, baking, games, and of course, theatre. Places are limited so advanced booking is necessary.
Aberdeen Play Forum
Aberdeen Play Forum is a charity dedicated to promoting the importance of play for children. They are hosting free activities throughout half term, with morning and afternoon sessions available. Children will be encouraged to use their imagination and use a range of materials and objects to develop their play.
Haddo House Halloween Magic
Haddo House is a fine stately home close to Aberdeen and now run by the National Trust for Scotland. On Friday 21st October and Sunday 23rd October you can take an evening tour of the park grounds, where you may meet a fairy, a tree spirit, or a ghost.

Wales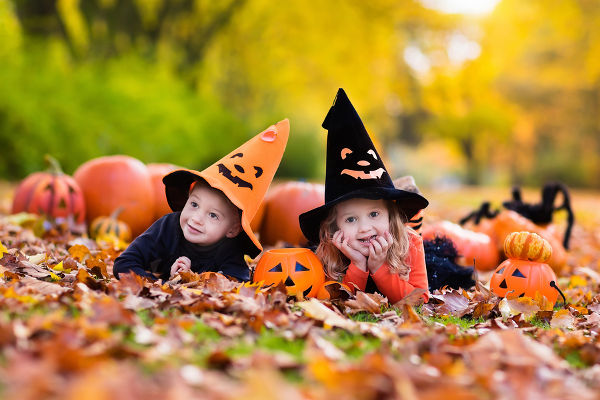 From Cardiff to Bangor and the valleys in between, Wales is brimming with opportunities this half term for fun and adventure.
Go Air Cardiff
If your children like the idea of trampolining but you don't fancy giving over 10ft of your back garden to one, then Go Air in Cardiff has everything you need. Wall-to-wall trampolines occupy this huge indoor space, and it's a great way to burn off some energy. Booking in advance is recommended.
Halloween at Cardiff Castle
Cardiff's fairy tale castle takes on a spooky theme this half term with an interactive creepy crawley workshop on the 25th October, and an invasion by the Highway Man on the 29th and 30th October.
Animal Antics at Plantasia
Swansea's rainforest in the city, Plantasia, is holding interactive creepy crawley workshops through the half term holiday. The centre is also home to an array of tropical plants and animals.
Halloween Trains – Bala Lake
Bala Lake's narrow gauge railway has undergone a spooky transformation, and on 28th and 29th October you can board the Halloween Train, taking you on a ghoulish journey along the lake and back, if you are lucky.
Welsh Rally
The penultimate round of the FIA World Rally Championship takes place in North Wales this half term, between 27th and 30th October. The route covers a large section of North Wales, and children under 15 can spectate for free, provided they are accompanied by a paying adult.