Research conducted during the run up to Christmas 2015 by the Money Advice Trust suggested that the average family in the UK would spend over £800 celebrating Christmas. It sounds staggering, but when you add up the cost of presents for all the family, food for the big day, petrol or train tickets to visit relatives, and a new outfit for the work's Christmas do, it's easy to see how the numbers mount up.
This year, families are facing additional pressures with cost increases as a result of the falling value of the pound starting to take effect in the shops, whilst many people are increasingly worried about their job security as more and more roles become automated. Therefore, anything that can save money at one of the most costly times of year can make a difference. Here are some of our favourite ways to be frugal at Christmas.
Decorations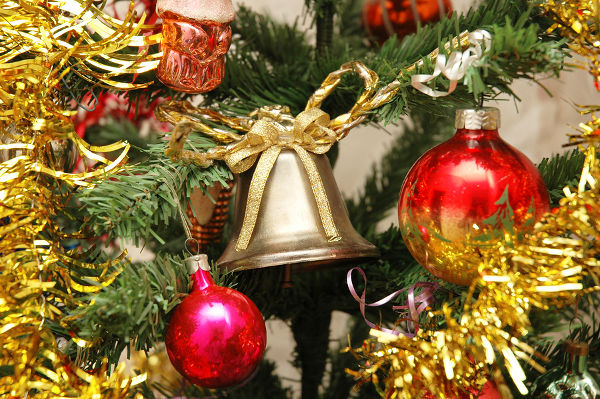 You don't need designer, colour coordinated decorations to celebrate Christmas. You can create the perfect magical atmosphere on a very low budget.
The Christmas Tree
The great thing about artificial trees is that you can use them over and over again, and they don't have to cost a small fortune. The cheaper ones, like this 6ft version from Wilkos retailing at just £15 might look at bit sparse, but throw on some decorations and lights and it won't be noticeable.
If you prefer a real tree, then Ikea have a great offer where you can buy a tree for £25 and receive a coupon for £20, making the cost of the tree just £5. The catch is that the coupon cannot be used until the New Year, but if you are fairly local to an Ikea branch, then you can always pop back in to spend your coupon. You could even use it to buy a gift for someone for the following Christmas.
Alternatively, you could take the somewhat risky strategy of waiting until around the 23rd or 24th December to buy your tree from one of your local sites, as by then retailers may be offering significant discounts in order to ensure they are not left with any stock beyond the 24th December. Local sellers, rather than national retailers, may have better prices, and you can search for a seller near to you at The British Christmas Tree Growers Association website.
Home Made Decorations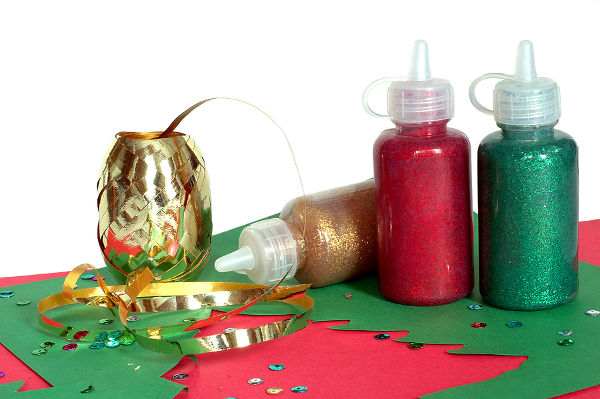 Scouring Pinterest in the run up to Christmas will give you plenty of inspiration for your home-made Christmas decorations. At Mumblog, we particularly like making Salt Dough (Play-Dough) decorations, as this can get the children involved. To make a basic salt dough, combine equal volumes of salt, flour, and water, with the water added gradually to get a dough texture that doesn't stick to your hands. Knead for a few minutes, then roll out flat and use biscuit cutters to cut out shapes. Put a hole in one section where you will be able to thread some ribbon, and then bake in the oven on a very low heat (around 100 degrees, without the fan setting if you are using a fan oven) for 2-3 hours until they have dried hard. You can then paint and add glitter, before using PVA glue to varnish them.
Buy in January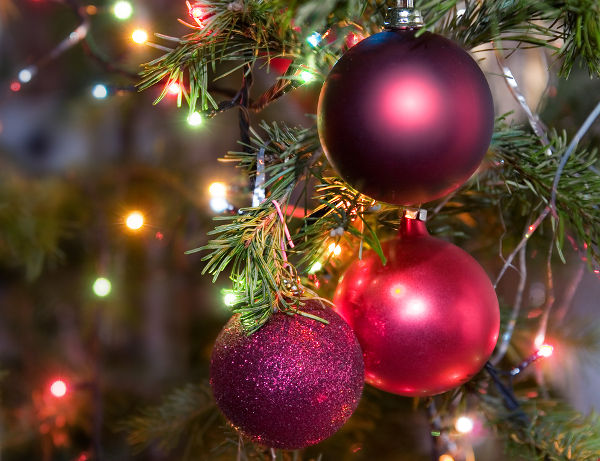 If you don't want to make your own, then the January sales are the best time to pick up some bargain Christmas decorations ready for next year. You could also try popping to the shops on Christmas eve late in the afternoon, as many shops will have started discounting items ready for the sales before they close up for Christmas.
Make Use of Bargain Shops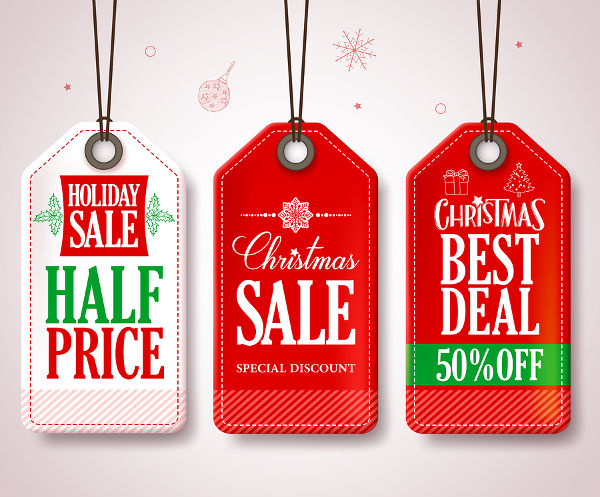 Bargain shops such as Poundland, Home Bargains, etc., are usually packed with an array of cheap Christmas decorations at this time of year. They are a great place to shop if you want some basic tinsel or baubles to add to your tree, and if you are willing to take the time to browse, you might find some items that rival those found in a designer store.
Use Nature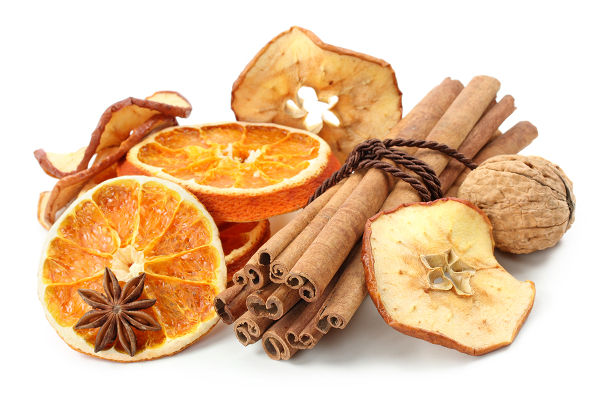 Early Christmas trees used edible fruit and nuts for decoration. You can make some beautifully simple decorations from items found in nature. Pinecones are in abundance at this time of year and by brushing the ends with some PVA glue before dipping in glitter you can make some simple decorations. Orange slices are another favourite here at Mumblog. Simply slice an orange into slices about 5ml thick. Push through the flesh with a skewer at one end adjacent to the peel to create a small hole that a ribbon could thread through. Place on a grill tray, using the bottom section to collect drips (you may want to line it with foil as it could get sticky and difficult to clean) then bake in the oven on a low heat for 2-3 hours. You can then hang each one onto a ribbon and then add to your tree.
Gifts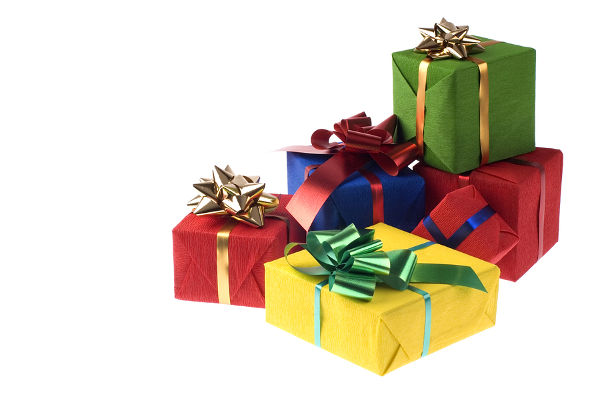 It can be easy to spend a small fortune on gifts, but you can create some great memories and give items that your loved ones will cherish without breaking the bank.
Raise Some Funds
If your child hasn't played with a toy for over six months, and it's in a near perfect condition, then consider selling it on eBay or on a local selling site to raise some funds to buy them something they will enjoy. Alternatively, your local NCT group will probably have a nearly new sale sometime around November. This is usually the most popular sale, as many parents on low budgets will be seeking items for Christmas. Contact with them to register as a seller in October to get the process started, then, on the day, pop along and see if you can find any bargains for yourself.
Be Prepared – In January & Beyond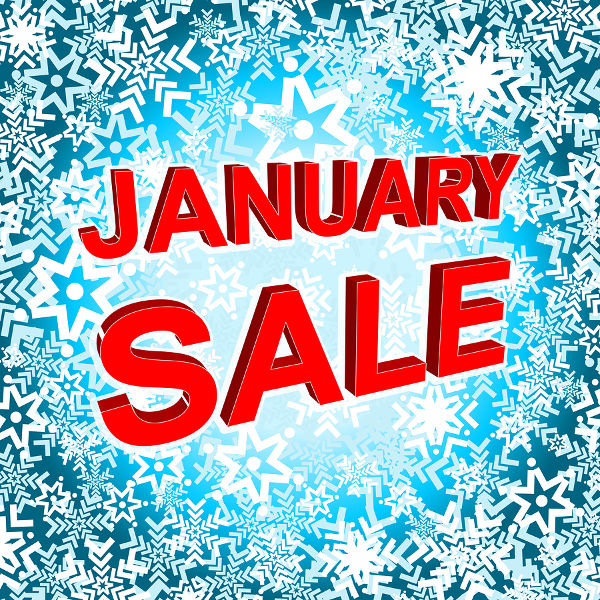 The January sales are normally filled with items that stores were unable to shift before Christmas, so if you can be that organised you can start shopping for gifts then to save money.
Do a weekly or monthly shop at a large supermarket? Add one or two low cost items each time to be used as stocking fillers – i.e. Diecast cars, a packet of pens, stickers, Lego minifigures, etc. That way you spread some of the cost throughout the year.
Use Cash Back Sites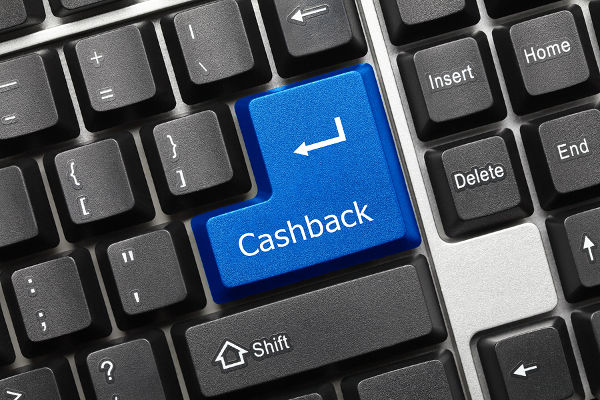 According to a survey carried out by Which, people who use Cashback sites gain around £120 a year. The idea is simple. You register an account with a site, search that site for a particular item, then click on the link it provides, purchase the item through that link, and the cash back is later rewarded to your account, which can then be withdrawn (though this is sometimes only after you have reached a certain amount). Whilst it might seem too good to be true, the reality is that the cashback site is acting as a referral service, referring you onto the retailer. The retailer will pay the cashback site for this service as it's possible you might have shopped elsewhere without it.
The top two cashback sites are TopCashBack and Quidco. Money Saving Expert has a great article with all the information you need about using these sites here.
Remember Your Loyalty Points
If you have a loyalty card and are one of those who forgets to claim the points back, then the run up to Christmas is a good time to check those balances. It's possible you have enough points acquired to buy a present or two.
Get Voucher Codes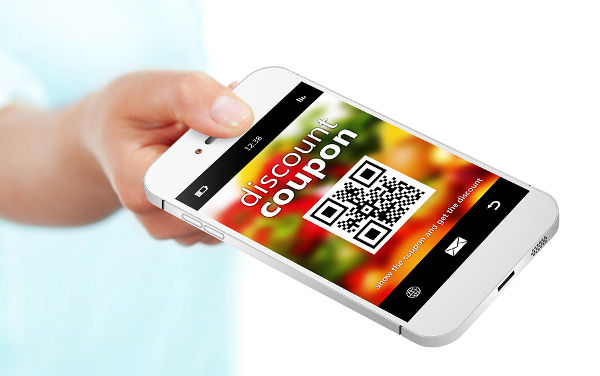 Found that perfect present for someone online? Before you click "Checkout" do a quick Google search for "(retailer name) discount code" – it's possible that you might find a code for a percentage discount or free delivery, saving you money. If you haven't found the perfect present but want to browse the discounts that are available, then there are a number of sites offering discount codes, including Money Saving Expert, VoucherCodes, and Groupon amongst others.
Make Your Own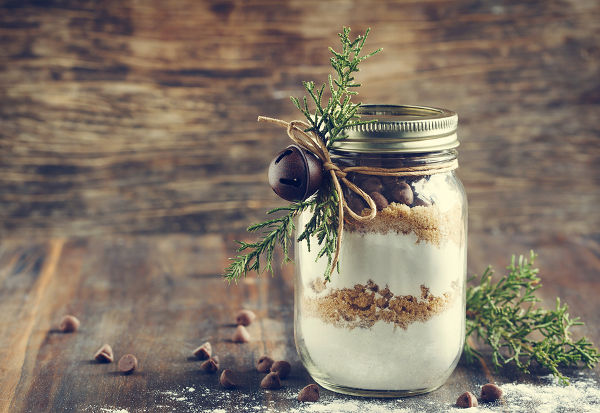 If you are a crafty type then you could make some gifts, even if they are just small stocking fillers to go with something you have bought. For example, you could crochet a scarf or make a soft toy. Baked goods are welcomed by most. Fudge is really easy to make and when put in a cellophane bag with some ribbon it can look professional. This recipe from Carnation is very simple, but you do need to have a candy thermometer for the best results. Peppermint creams, as outlined by baking queen Mary Berry here are another easy favourite, and can be made with children.
If baking and crafts aren't your forte, then check out this simple Christmas Gifts in a Jar idea from Organized Home for some inspiration.
If you are looking for a low cost gift idea for your children's grandparents, then a personalised photo calendar might be a great choice. You can build one online with photos of your children, and some even let you personalise certain dates, so things like birthdays, anniversaries, etc., are already marked on. Shop around for the best deals, and remember to search for promotional codes before you buy, as many places like Photobox, for example, offer discounts year round.
Food
According to YouGov, the average British family spends around £161 on festive food for Christmas day. That is a lot especially when considering that many families would balk at spending that amount for one week's worth of food. So, here's some tips to save money on Christmas Dinner.
Join the German Discount Revolution
If you haven't already hopped onto the Aldi and Lidl bandwagon then you are missing out on big savings. Research conducted by The Grocer magazine demonstrated that Aldi is around 27% cheaper than the big four supermarkets when comparing a basket of staple goods. Although Lidl wasn't included in this study, prices are generally similar to Aldi so you can expect the same savings to be made. At this time of year, they are especially good for continental festive favourites such as Stollen and Lebkuchen.
Plan Your Portions
In 2014, the Money Advice Service carried out research that concluded that £2.4 billion of food and gifts ended up being discarded over the festive period. You can avoid waste by planning in advance. The Love Food Hate Waste campaign has a really useful portion planner online that can help you reduce the amount of food you waste, especially if you are cooking for a large number of people.
Shop Wisely
Unless you want to be eating turkey curry for a week after Christmas day, then if you are family of four with young children you really don't need to buy an entire turkey when cooking for just yourselves. Consider getting a crown instead, or even a turkey joint. You can pick up a frozen breast joint for under a fiver in most stores.
Avoid pre-prepared food and pre-packaged vegetables. You will save a lot of money if you only buy loose, fresh vegetables and do all of the preparation at home. If you are worried about having enough time, most vegetables can be prepared the night before and left in water in the fridge.
Stuffing is really easy to make if you have some leftover bread going stale. You can turn it into crumbs using a cheese grater, or shred it by hand into lumps. Add some meat from the inside of a sausage, or buy a pack of sausage meat from the butchers. Add some sage, onion, and whatever else takes your fancy. It's much nicer than the pre-packaged stuff and it makes use of leftovers.