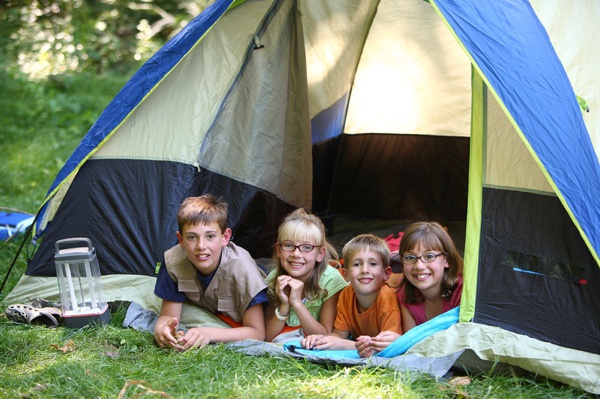 Now that the weather is getting warmer you might be looking at how you can get your children to spend more time outdoors, getting that much needed vitamin D boost. Camping is a fabulous activity that the whole family can enjoy, giving everyone the chance to get away for a couple of nights from the stresses of school and work life.
You've got the tent, the sleeping bags, and the camping stove, but what else do you need to make your camping trip an enjoyable time for all? We've chatted to seasoned family campers to pick out some of the best items to take on a family camping trip that will be one to remember.
When your boot is crammed full with camping gear it can be difficult to squeeze in toys to keep the children amused, but the great thing about the stomp rocket is that it takes up very little room, and yet can keep the kids entertained for ages, especially when you're wrestling with a stubborn tent pole during pitch up. Challenge the kids to see who can get the highest rocket and they'll be firing it for hours.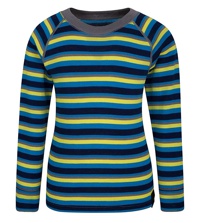 It might be warm during the day ,but the nights can be seriously chilly, and if you want your children to sleep through the night in the tent then you need to make sure they are warm. Merino wool baselayers will make sure your child stays warm throughout the night. This super soft material feels amazing on your skin and it traps air around you, keeping you warm.
The fibres are really strong, making the material very durable, a trait that is much needed for children's clothing, and if they do get too hot then the material is quick drying, keeping sweat away from the skin. Baselayers can be worn under onesies at night for added warmth, and because they dry quickly, you can also use them as clothing for playing outdoors, giving them a quick handwash when dirty. You can get tops and bottoms on Amazon and in most outdoor clothing stores.
Kids are messy – seriously messy! If it's raining outside and you're forced to eat in the tent, then the last thing you want is a child trying to balance a bowl of camping style pasta on a fold up chair and then failing miserably, spreading pasta around the tent. A low picnic table and a picnic rug means that your child can sit on the floor on the rug and put their bowl on the table, reducing the chance of a pasta disaster. They're small enough that they won't take up lots of room in the boot, and when you're not camping, they are ideal to take on picnics or to use as a coffee table in the garden.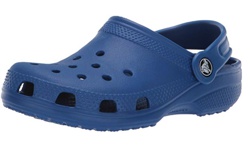 We're not talking about the wooden clogs that are part of traditional Dutch costume. Instead we're referring to what are commonly known as "Crocs" (note other brands are also available). Durable and light weight, these slip-on shoes allow kids to come in and out of the tent without having to faff around with laces, ensuring you don't end up with grass and mud inside your canvass home.
They are therefore ideal for when the kids are playing around the campsite. Made from rubber, they are durable and easy to clean. If verrucas are a concern, then your child can even wear these in the communal showers. They are also great for the garden when you get home.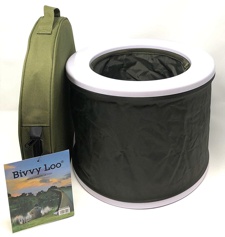 If there is one thing that puts people off camping, it's the toilet situation. No one likes traipsing across a muddy field at 3am to go to the loo, and when it's a child who needs to go, and go fast, then it becomes even more of a chore. This is where a camping toilet is essential.
The bivvy loo is a great concept, because it uses biodegradable liners and a powder that converts liquid waste into a manageable gel. The bag can be tied up and placed in the rubbish, in the same way you might dispose of a nappy.
One thing is guaranteed when you go camping with the kids, and that is that they will get filthy. Camping showers are small and so you don't want to spend too much time in there, which is why getting the kids dry as fast as possible is useful. Microfibre towels dry your skin quickly, and best of all, they dry out quickly as well, meaning no wet towels taking up room in your tent.
They pack down really small, giving you more room for the long list of toys your child can't possibly travel without, and they often come in their own handy carry bag. When not camping, they are great on the beach, as the sand doesn't tend to stick to them, and the smaller towels can live in your changing bag or rucksack for day trips when you might need to clean your child for whatever reason.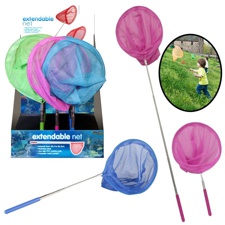 If you are camping out in the countryside, then chances are that there is a stream, river, lake, or sea nearby. For a cheap, but fun trip, take the kids to the water with an extendable fishing net and challenge them to catch a fish for your tea. The chances are they won't, but they'll have lots of fun trying.
The extendable aspect means that these are easy to pack in the car. Back in the tent, they can double up as a fly net. If you've had the tent doors open during the day then you will have probably attracted a number of midges and flies. Get your children to try and catch them in their net whilst you sit down with a glass of wine.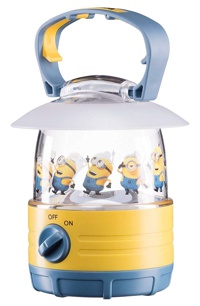 Night time in a tent can be scary for young children, as it's a lot darker than home with no street lights outside. Help your child feel secure with a night light. You can get battery operated LED lanterns that emit a soft light that is better for sleeping. You could also give your child their own torch to keep next to their sleeping bag for extra reassurance.
Some campsites are huge, and whilst the opportunity for your child to have more freedom to explore the campsite alone or with siblings is fantastic, it's helpful to be able to locate your child quickly. Walkie talkies can help with this, as your child can keep in touch with you around the site, and you can call them back to the tent as required. They make for great toys when out on walks and as part of roleplay games, such as "spies" or "police".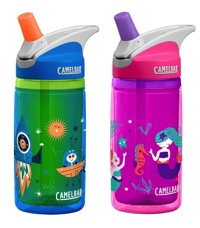 Spillages in a tent are a nightmare. You won't have a mop to hand so will have to resort to kitchen towel and whatever other absorbent material you can find. Plus, any moisture in the tent will then turn into condensation, leading to pretty much everything else getting damp. Avoid this by getting a good water bottle for your children. They can slurp to their heart's content and you can avoid spillages. Insulated bottles are ideal, as they'll help keep any liquid cool on hot days. The CamelBak range of children's bottles has separate replacement bite valves available, which is ideal for children who like to chew their bottles whilst they drink.